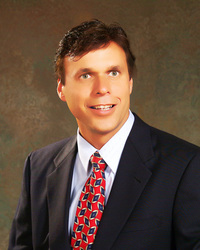 Previously we had to have the tests sent here, grade them, and return the results
Ardmore, Oklahoma (PRWEB) January 22, 2008
An assessment designed by Dr. Neil Nedley, M.D., to measure level of depression, anxiety, emotional intelligence (EQ) and brain "hits" (factors which may lead to depression or anxiety) has just been made available to be taken online.
"Previously we had to have the tests sent here, grade them, and return the results," says Dr. Nedley. "This process was quite time-consuming, with the many factors and complicated scoring involved."
During the past few months, the Nedley Health Solutions team has worked with computer programmers to develop a solution capable of scoring the test.
"With the custom website software we recently developed, people can now take the test anonymously and see the results immediately online," says Dr. Nedley.
Dr. Nedley, an internal medicine physician, became interested in treating depression when he realized that 25% of patients who came to see him were depressed, and that depression was linked to many of their physical ailments. Combining his medical knowledge with proven natural remedies and a practical approach, Dr. Nedley developed a "20-week turnaround". He authored the best-selling book, Depression: The Way Out, and lectures extensively on the topic.
Results of this well-rounded program have been extremely promising. Since 2004, 97% of attendees at Dr. Nedley's 10-day Residential Depression Recovery Program who came with major depression had a significant improvement by the end of the session. Almost one-half of depressed participants no longer qualified as having any depression at the end of the 10-day program. Seminars utilizing Dr. Nedley's materials have been presented around the world, in addition to a home study DVD course available online.
One of the tools in Dr. Nedley's depression-fighting arsenal is a 75-question assessment, which, in addition to measuring the level of depression, also identifies brain "hit" areas which are likely contributing to the condition.
"When an individual has four or more of these ten hit areas," Dr. Nedley explains, "they are likely to be depressed." Understanding the underlying factors causing depression is the first step towards combating the disease."
The test also measures anxiety level, which is closely related to depression, and emotional intelligence (EQ). Raising EQ can help prevent or even treat depression.
"Studies have shown that emotional intelligence (EQ) is more important to a person's success than IQ," says Dr. Nedley. "The good news is that while IQ doesn't generally change once a person reaches adulthood, EQ can be raised."
Resources developed by Dr. Nedley have been helpful to many in improving overall health, overcoming depression and bettering mental performance. Dr. Nedley also authored the book Proof Positive, and a new book is set for release this year, "The Lost Art of Thinking: 30 Strategies to Achieve Peak Mental Performance".
Dr. Nedley recommends that individuals take the EQ-Depression-Anxiety test, which is available under the Depression self-test section at drnedley.com, as a tool to measure progress in working to raise EQ, reduce anxiety levels or depression.
###