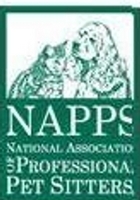 When you are considering a pet sitter to care for your beloved pets be sure that the pet sitter is insured and has received training regarding emergency care procedures.
Sacramento, CA (Vocus) January 29, 2008
Most pet parents seem to agree that there is a great convenience being offered in the pet care industry, Pet Sitting. Because pet sitting is fast becoming one of the most popular home business opportunities sweeping across America, pet parents need to be very careful when choosing their pet sitter. Unfortunately because of the public interest pet sitting has attracted, some 'baby sitters or house sitters' who are offering services that perhaps they are not qualified to offer to the pet parents in the US. Many people who are pet parents prefer, rather than board their pets, to hire well trained pet sitters to care for their beloved family members in their home when that pet parent, perhaps a busy professional themselves, needs daily pet sits or must be away from the home for business trips or a family emergency. Pets Parents may want to consider these tips:
1. A professional pet sitter should be a member of one of the national pet sitting organizations such as NAPPS (National Association of Professional Pet Sitters) a non-profit organization with members across the country. This organization provides the pet sitter member with education and the tools they need to care for pets and conduct their business. According to Candance Labane-Godfrey,who lives in Sacramento, California and is the current National President of NAPPS, "When you are considering a pet sitter to care for your beloved pets be sure that the pet sitter is insured and has received training regarding emergency care procedures."
2. A professional pet sitter should also have a number of references you can call to give you peace of mind. Remember this hired pet sitter also is caring for your home as well as your loved family pet.
3. The pet sitting industry is noticing that persons who provide 'babysitting' services and or 'house sitting' services and are unqualified to offer care for the family pet are widely advertised across the internet. A pet parent should check the credentials of this 'pet sitter' to verify that they do have the necessary training to take care of the furry family member as well as being bonded and insured.
4.Also, it is common knowledge in the pet care industry, that utilizing a professional pet sitter is far superior to boarding .Often when boarded, our pets hear unfamiliar noises around them including other pets in pain and not seeing their owners or family members creates measurable stress for the family pet. Pet sitters, particularly, are prepared to render service in regards to your pet's well being such as the maintenance of your pet's routine and diet including if necessary emergency care. When your pet is cared for in its own home there seems to be less stress to the pet in addition to there being a safeguard against diseases that could be contracted in public surroundings such as kennels or boarding facilities. Finally, by not boarding, pet parents avoid the trauma of travel in a car which is troubling to many pets
5. According to research, pet families are doing more to care for their pets. In the United States 71% of households have pets and 37% of pet owners consider their pets important family members. Spending on pets has more than doubled from $17 billion in 1994 to over $40 billion in 2006, according to the American Pet Products Manufacturers Association (APPMA). Over $10 billion of that amount was spent on health care and boarding of those pets. Pet sitting is the superior alternative to kenneling or boarding if just to reduce pet stress say industry experts.
6. Candance Labane-Godfrey of NAPPS speaking to pet parents in California and throughout the country says on behalf of the NAPPS organization, "Our mission is to provide education and tools to increase professionalism as well as other NAPPS resources to new and existing association members. We value highly the reputation of NAPPS members to provide superb pet sitting services in their local community as well as fostering a strong network of pet parents and referrals who know that, with a NAPPS member they get the best trained pet sitter available."
Contact:
Candance Labane-Godfrey
NAPPS
916-393-9930
leilanigodfrey(at)yahoo.com
###