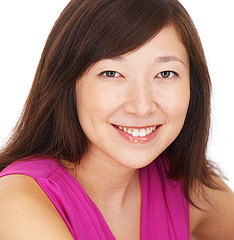 It may not seem as if diversity plays much of a role in meeting planning, but you'd be surprised
New York, NY (PRWEB) February 5, 2008
The next time you plan a meeting -- whether it's your annual sales meeting or a full-blown industry conference -- take a minute to think about how people of color will perceive your efforts, says Carmen Van Kerckhove, co-founder and president of New Demographic (http://www.newdemographic.com), a workplace diversity consulting firm and editor of the blog Race in the Workplace (http://www.raceintheworkplace.com).
"It may not seem as if diversity plays much of a role in meeting planning, but you'd be surprised," says Van Kerckhove, who was recently featured in Association Meetings magazine's December cover story about diversity in meetings.
She recommends avoiding these three common mistakes:
MISTAKE 1: Create a discussion panel that is a veritable diversity ghetto
"Many organizations try to diversify their meetings by including what I call the panel of marginalized people," says Van Kerckhove. This happens, for example, when a meeting planner organizes a discussion led by a person of color, a gay man, and a woman with a disability. "Instead of creating a diversity ghetto, incorporate issues of race, gender, sexuality and ability right into the main topics of the conference," she recommends.
MISTAKE 2: Force the person of color to talk about race and nothing else
"Instead of featuring Joe because he has great ideas about where the industry is headed, the meeting planner thinks, let's show some diversity by having Joe speak about what it's like to be a black man in this industry. That is not the best approach," says Van Kerckhove.
Meeting planners should include people of color in their main panels, not just in the smaller breakout sessions dedicated to side issues. "It's more powerful if you have a panel of top executives that includes a person of color discussing a business issue, than it is to just plop that person of color up there to talk about their race," she adds.
MISTAKE 3: Don't reach out to people of color because you assume that your industry "just isn't that diverse"
"Just because there was little diversity at every other industry event you've been to, doesn't mean that there's no diversity in the industry. It could be that people of color are turned off by other meetings and opt to stay home," says Van Kerckhove.
Meeting planners should step outside of their comfort zone and reach out to people of color as speakers and attendees. They shouldn't just assume that there are no people of color interested in the event. It's up to the meeting planner to create an environment that is inclusive to all people.
For individuals, New Demographic offers the Anti-Racism Action Group, a 9-week-long course that takes an in-depth look at race, racism, privilege, and stereotypes. You can participate no matter where you are located geographically. The next one begins on Wednesday, February 27th, 2008 and will take place on 9 consecutive Wednesdays at 5:30 Pacific / 8:30 pm Eastern. For more information, visit http://www.newdemographic.com/arag
For organizations, Carmen Van Kerckhove is available to speak on the topic Recognizing Racial Stereotypes and Their Impact on the Workplace. Racial stereotypes impact our perceptions of and interactions with others. This seminar examines the most common racial stereotypes--both negative and positive--and demonstrates how these widespread ideas can manifest themselves in our everyday lives. Using a variety of media, Carmen Van Kerckhove explores the historical origins of these stereotypes and explains why they are so harmful. For more information, visit http://www.newdemographic.com/workplace
Carmen Van Kerckhove is co-founder and president of New Demographic, a consulting firm that helps people learn about race and racism without having to endure the misery of diversity training. She hosts the podcast Addicted to Race and blogs at Racialicious, Anti-Racist Parent, and Race in the Workplace. Carmen's perspectives on race and racism have been featured in Newsweek, USA Today, The New York Times, MSNBC Live, and NPR's News & Notes.
###