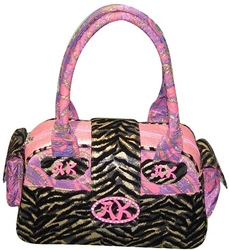 Pittsburgh, PA (PRWEB) February 1, 2008
They have shoes that sparkle, shoes with watches in them, and shoes to match any outfit, but Kashi Kicks (http://www.kashikicks.com)] is now set to release a new line of purses and belts that the public has never seen. With the sneakers already in high demand from professional athletes, recording artists, and the general public alike, this new line of products from Kashi Kicks is sure to follow.
Designed by Alan Kashi himself, this new line of purses and belts is designed to directly match the already available LCS line of sneakers. Both the belts and purses will be available in 13 distinct styles. Following in the same high-quality styles that characterize the sneakers, nothing was overlooked when designing this new line of purses and belts.
Centered around a stainless steel, jewel encrusted buckle, these belts are guaranteed to garnish attention Each buckle is made to the highest quality standards. The belt itself is surely something that no one else offers, and is the perfect way to accessorize any outfit.
The purses also feature a distinct stainless steel buckle similar to the one found on our belts, and are accompanied by a matching wristlet. Each bag is comprised of 5 pockets, including a cell phone pocket. To ensure that that main pocket stays closed, a zipper as well as a magnetic latch is used. You won't find anyone with purses similar to these. The colors and patterns that make up these bags are exclusive to the Kashi design.
Within the past year, the Kashi name has exploded onto the fashion scene. Expanding from 0 to nearly 250 retailers internationally is something that Kashi Kicks is truly proud of. The biggest sneaker retailing partner, Foot Locker Europe, distributes these products to the masses all over the globe. Retailers can hardly keep these products on the shelves in Italy. The Kashi family has been involved in jewelry design since the beginning of the 20th century. Expanding to New York City in the 80s, the Kashi philosophy on jewelry design has been coveted by professional athletes and recording artists alike.
Under the direction of Alan Kashi, Kashi Kicks has found its home in Pittsburgh, PA, and continues to push the limits in fashion design. With a lack of fear when it comes to being different, Kashi Kicks plans to explore new and different markets. With the world renowned MAGIC show set to take place in February, you can expect to see the future of high fashion design on display in the products of Kashi Kicks.
Come and see for yourself, as Kashi will be displayed at MAGIC this February 12 - 15 in the South Hall at booth number STU31751. Kashi will also be on display from February 21 - 23 at the WSA show, found in booth number 25719 in the Mandalay Bay hall.
# # #