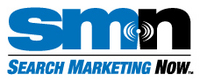 Redding, CT (PRWEB) February 8, 2008
The worldwide reach of search engines offers bountiful opportunities for search marketers to run global search campaigns. But running a successful multi-national search campaign involves more than just translating your web site or enabling ecommerce platforms that can handle multiple currencies.
On Tuesday, February 12, 2008 at 1:00 p.m. Eastern Standard Time, Search Marketing Now will present a live educational webcast, Multi-National Search Marketing: Effective Strategies for Global Marketers. Speaker Chris Sherman will examine what you need to consider when conducting a search marketing campaign across countries and cultures. This webcast is free, and registration is still available.
Some of the issues search marketers should consider before moving on to the international stage include:

Which search engines are the leaders in country-specific or regional markets
How searcher behavior varies from country to country
How search engines handle duplicate content in different countries
How to optimize translated content so that it is localized and search friendly
How to engage in a localized link building campaign
How to best represent global brands in multiple countries
Whether a paid search or natural search campaign is likely to be more effective in a given market
Chris Sherman is Executive Editor of Search Engine Land and is recognized internationally for his expertise in search and search marketing issues. He is the conference co-chair for the upcoming Search Marketing Expo - SMX West, Santa Clara, CA, February 26-28, 2008.
This webcast is sponsored by iProspect, the Original Search Engine Marketing Firm. Since 1996 the company has helped many of the world's most successful brands maximize their online marketing ROI through natural search engine optimization, pay per click advertising management via their own patent-pending bid management agent called iSEBA, paid inclusion management as a Yahoo! Search Submit Certified Ambassador, shopping feed management and numerous other search marketing services. For more information, visit http://www.iprospect.com.
About Search Marketing Now:
Search Marketing Now webcasts are produced by Third Door Media, Inc. Third Door Media's mission is to empower interactive and search marketing professionals by providing trusted content and community services they need to be successful.
Third Door Media also publishes the fast-growing search marketing news and analysis site Search Engine Land, which launched in December 2006 and attracted 350,000 unique users in October 2007. The company also produces the Search Marketing Expo conference series, including the upcoming SMX West, and Sphinn.com, the place for web, online, search, interactive and internet marketers to share news stories, talk within subject-specific discussion forums, build a network and stay connected to hot topics in internet marketing.
# # #