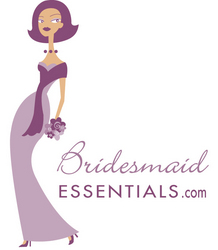 Anyone who has ever been in a wedding knows it's all about the bride but her starting lineup needs help, too.
Charlotte, NC (PRWEB) February 20, 2008
BridesmaidEssentials.com, the ultimate resource for the bride's supporting cast, launched today with a contest to find America's Best Bridesmaid. From duties and dress selection to etiquette and party planning, this first of its kind website is designed to coach both bridesmaid rookies and pros through the wedding process.
"Since December is the most popular month for engagements, January and February are popular for the next big question: 'will you be my bridesmaid?'" said BridesmaidEssentials.com Founder, Kathy Scott Rummage, a six-time bridesmaid. "Anyone who has ever been in a wedding knows it's all about the bride but her starting lineup needs help, too."
On BridesmaidEssentials.com that help comes in the form of features including:

Flip that dress -- List those barely used bridesmaid and wedding dresses, then pocket the profit.
Frankenbride -- Learn sanity-saving advice and vent in the chat forum about managing Frankenbride, a monstrously difficult bride.
Blog -- Read the site founder's blog about her latest turn as a bridesmaid and her quest to find fresh and fun ways to make the job easier.
Downloadable Planners & Checklists -- Download budgets, timelines and checklists to help stay organized and sane.
Forum -- Chat with other bridesmaids (newbies & pros) to get the advice... and warnings.
e-ssentials Newsletter -- Sign up for the free e-mail newsletter, featuring special offers, exclusive discounts and helpful hints.
News & Happenings -- Get the buzz on the latest trends in the world of weddings.
Photo Gallery -- Upload bridesmaid photos and view pictures from other site members.
The Contest
In the new hit movie "27 Dresses," Katherine Heigl's character Jane has amassed 27 bridesmaid dresses from her trips down the aisle with the bride. Jane is described as "completely selfless," which is the perfect personality trait for a superstar bridesmaid. So what have you done that's above and beyond the traditional bridesmaid call of duty that earns you the title "America's Best Bridesmaid"? Tell us in exactly 27 words via email and don't forget to include your name, city and state. Visit BridesmaidEssentials.com for entry details. All entries must be received by midnight ET on March 31, 2008.
About BridesmaidEssentials.com
BridesmaidEssentials.com, your essential guide to help the bride, is an independently owned web site providing information about fashion, party planning and etiquette for bridesmaids.
Media Contact
Colleen Brannan
704.378.0123
###