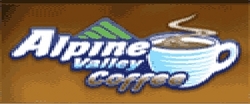 The new AlpineValleyCoffee.com design in one of many new projects scheduled for 2008 to enhance our customers' shopping experience
Cincinnati, Ohio (PRWEB) February 15, 2008
Keurig coffee brewing technology continues its meteoric ascent as a leading single serve coffee choice among North American coffee, tea and hot cocoa drinkers. As the consumer market expands, demand for high value offers on K-Cup coffee, tea and hot cocoa from popular roasters is increasing and attracting more K-Cup® buyers to the Web looking for the best K-Cup deals.
Committed to delivering the highest value and most convenient shopping experience to K-Cup consumers, AlpineValleyCoffee.com launched a newly designed website in late January 2008. The new design highlights Alpine Valley's commitment to "hometown" personal service, an easy-to-shop process, and high-quality promotions including free shipping over $30, free and exclusive K-Cup 10-pack samplers and deep discounts on quantity-based K-Cup orders.
"The new AlpineValleyCoffee.com design in one of many new projects scheduled for 2008 to enhance our customers' shopping experience," explained Charlie Hall, President of Alpine Valley. "Our top priority is to consistently provide our customers with three important benefits: first, the highest value offers on K-Cup coffee, tea and hot cocoa available on the Web; second, consistently outstanding customer service; and third, fast and reliable delivery." It is from these high service standards that earned AlpineValleyCoffee.com the recognition as the 2006 Keurig Distributor of the Year.
AlpineValleyCoffee.com's new website design is a signal of its customer-centric approach. Recent comments from new and existing AlpineValleyCoffee.com customers reflects their appreciation...
"Love your new web site! Looks great....Thanks for your great service, too."
"I must say I am extremely pleased with the fast shipping I got and I love getting the free samples. Alpine Valley is going to be my new supplier of K-Cups!"
"Thanks for your help. It's nice to find an online company that has customer service!!!"
"I love your site and have already sent your link to several others who have recently purchased a Keurig single cup brewer!"
Based in Cincinnati, Ohio, AlpineValleyCoffee.com has been selling Keurig® K-Cup® brands such as Timothy's, Gloria Jeans, Coffee People and Green Mountain since 2005. Awarded Distributor of the Year in 2006 by Keurig®, Alpine Valley, the bricks-and-mortar company operating AlpineValleyCoffee.com has a strong commitment to personalized customer service, premium brand name quality and fast, free delivery.
Drink Coffee ~ Have Fun! -- Visit http://www.AlpineValleyCoffee.com today.
###