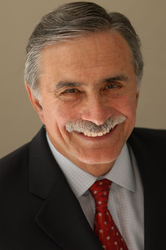 The bottom line is the companies need to address this retirement crisis now in order to remain competitive.
New York, NY (PRWEB) February 17, 2008
FPC's recruiters nationwide have already been seeing the early effects of the massive baby boomer retirement wave expected in the next 5 years, when 76 million are expected to leave the workforce according to the Bureau of Labor and Statistics (BLS.)
Ron Herzog, CEO & President of FPC said, "USA Today online had an article noting that the first boomer had recently received the first social security payment and put it in these dramatic terms - 10,000 people retiring each day. The mass retirement wouldn't be so bad if there were enough people coming into the workforce to enter those jobs left vacant due to the retirements - and those vacancies being discussed do not even include the additional jobs added due to the projected long-term economic growth." Unfortunately, the BLS projects that the pool of workers following the boomers is smaller, aggravating the situation even more. "Human Resources departments and Hiring Managers nationwide will be challenged to find enough qualified people to fill those positions once the retirements start. FPC recruiters have seen that some HR professionals have already been pro-actively addressing this issue."
Bill Martin, FPC's highest producing owner in 2007 and President of FPC of Greensboro, added, "Our clients haven't been able to find enough qualified grads to fill this pipeline so they've partnered with us to find people to back-fill the pipeline with 2-3 years of experience. Just about 20% of our recent placements have been these baby-boomer replacement positions and we expect that number to increase."
Why is this so urgent?
"The urgency is there because people of retirement age are typically in management or technically complex positions. This is particularly the case in technical manufacturing positions, where the learning curves are often steep." Said Mr. Martin. Mr. Herzog added, "Companies need new employees in those jobs now in order for them to develop the skills needed by the time the boomers retire over the next five years. The urgency is real."
Who is Being Hit the Worst?
"Many of our clients are manufacturing companies, which are expected to be among those hard hit due to their disproportionate number of employees older than 45 in management." noted Mr. Herzog.
What Can Companies Do Now to Prepare?
Mr. Martin responded, "Unless those jobs being vacated are filled pro-actively, those employees left behind will have to pick up the extra responsibility - leading to a number of other employee-relations issues. That means hiring professionals with 2-3 years of experience now, what we call "high-potentials". In our case, with people with Lean Transformation experience.
Many HR departments have the framework for succession planning in place, so one thing that may help to determine how and when to strategize with their hiring sources is to take a look around the company - what is the demographic make-up of your team? When does your retirement bubble burst? And then start pro-actively implementing strategic hiring plans to counter-act this workforce phenomenon."
Mr. Herzog summed up the situation, "The bottom line is the companies need to address this retirement crisis now in order to remain competitive."
About FPC
FPC of Greensboro serves Fortune 500 executive recruitment needs nationally with talent in Lean Transformation (TPS), Lean Six Sigma, Operational Excellence, Purchasing / SCM, Medical Device, Pharmaceutical, Chemist / Engineer's, Quality / Validation, Plant Management and H/R - O/D.
FPC of Greensboro is part of the FPC (Fortune Personnel Consultants) network of more than 65 franchise offices. Advocates for both clients and candidates since 1959, FPC recruiters are committed to bringing together the right individual with the right opportunity. For further information about FPC, call 800-886-7839 or visit the FPC Web site at fpcnational.com
###