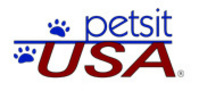 Now, more than ever, our cats, dogs and other pets are considered family members rather than just pets. And, as family members, we want only the best for them. Pet sitters help us in that endeavor.
Austin, TX (PRWEB) February 20, 2008
Professional pet sitters offer a wide range of services to help pet owners care for their pets.
Although pet sitting has been around for many years, it is finally coming into its own. Pet owners are seeing it as a valuable and practical solution to caring for their pets when they are unable to do so themselves. They find that using the services of a professional pet sitter is an excellent alternative to boarding their pets or having friends or family care for them in their absence. When pet owners travel, they are comforted by the fact that their pets are safe and happy in their own home. Similarly, when their job requires they work long hours, placing their pets in a pet sitter's hands gives them peace-of-mind knowing their pet is not left alone for an extended period of time. Pet owners who have never used a pet sitter in the past are often sold on the service after just one try.
The advantages pet owners enjoy when a professional pet sitter cares for their pets are many, including:

The pet stays in his normal surroundings; with the sights, sounds, and smells that are familiar to him.
The pet does not need to be transported to a kennel or other unfamiliar place.
The pet is able to follow his same routine (i.e. feeding, daily walk, etc).
The pet and owner are able to develop an ongoing relationship with their caregiver.
Individualized care and routines may be established for the pet.
Household services may be performed such as daily home security checks, bringing in mail, and alternating lights.
The pet owner feels a sense of security, knowing his pet and home are being looked after.
Pet sitting has been named as one of the fastest growing home-based businesses according to the Bureau of Labor Statistics. "This growth is a result of the importance we put on the pets we share our lives with," said Therese Kopiwoda, founder of PetsitUSA.com, "Now, more than ever, our cats, dogs and other pets are considered family members rather than just pets. And, as family members, we want only the best for them. Pet sitters help us in that endeavor."
Professional pet sitters take pride in the personalized, ongoing service and care they provide for their human and animal clients. Many of them invest time and money on a regular basis to further their pet-related education by attending industry related conferences, taking classes in pet first aid, pet massage, pet behavior, and dog training. And, while some may specialize in a particular service such as daily dog walking, others offer a wide range of services such as pet sitting, dog walking, dog park outings, overnight stays with the pet, pet waste removal, dog taxi services, and hospice care, to name just a few. Because pet sitting is a personalized service, most pet sitters are able to work with the client to develop specialized routines for the pet. In this way, pet sitters serve as the pet owner's partner in the care and well-being of their pets.
Pet owners who would like to know more about pet sitting and the pet sitting business may visit PetsitUSA.com, where they will be able to search for professional pet sitters in their area. They will also find FAQs and information to help them with their selection of a pet sitter, to prepare for their pet sitter's visits to their home, to learn what to expect from their pet sitter, and to learn what the pet sitter will expect from them.
About PetsitUSA.com
PetsitUSA.com is one of the leading online destinations for pet owners searching for professional pet sitters, dog walkers, dog runners, and dog daycares throughout the United States. Based in Austin, Texas, PetsitUSA.com was launched in 2003 by Therese Kopiwoda, who also serves a small number of pet sitting clients. For more information, visit http://www.petsitusa.com.
###