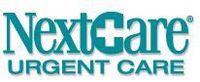 We believe physical therapy as well as patient education on injury prevention plays a big part in the musculoskeletal healing process and at the same time believe in providing high-quality, efficient care with the least amount of visits as possible
Mesa, AZ (PRWEB) February 27, 2008
NextCare (http://www.nextcare.com), the nation's largest urgent care provider, has announced an expansion in its offerings to better serve patients. PhyTCare, physical therapy services, will launch at select clinics and soon expand to other markets. NextCare's Patient Services program includes the initiative for medical providers to call patients after each NextCare visit. It will also serve as a means for patients to get post or pre-care medical advice.
PhyTCare, first being offered at North Carolina urgent care clinics on Wake Forest Road, in Garner, Falls Ridge and Fayetteville, will provide quality physical therapy services including focused and managed utilization, active rehabilitation, exercise, education, stabilization and manual therapy. PhyTCare will accept all major forms of commercial insurance as well as Medicare, and workers' compensation plans.
"We believe physical therapy as well as patient education on injury prevention plays a big part in the musculoskeletal healing process and at the same time believe in providing high-quality, efficient care with the least amount of visits as possible," commented Laurel Stoimenoff, President, NextCare Urgent Care.
As of January 2008, NextCare has increased its follow-up care services to its patients. Allowing for a more comprehensive experience, NextCare will staff medical providers who call patients within the first few days following their visit to check up on them. Patient Services also provides a convenient means for patients to call healthcare professionals for medical advice whether they are post-care patients or are seeking care.
One NextCare patient raved about the "Excellent and quick service. Also I was shocked to find that you would call me afterwards. Thank you!"
Visit urgent care provider NextCare to learn more about PhyTCare physical therapy and their Patient Services, or to find the clinic location closest to you.
About NextCare Urgent Care
Urgent care provider NextCare (http://www.nextcare.com/) is the world's largest privately owned provider of urgent care and occupational medical services, known for bringing together service-driven healthcare and innovative medical technology to the delivery of medicine. NextCare operates 28 urgent care facilities among Arizona, Colorado, North Carolina and Georgia.
###