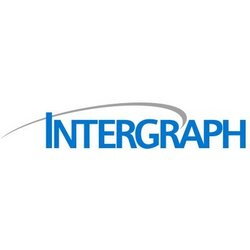 We've been using the Intergraph product to organize, easily access and disseminate up-to-date spatial information about our electric distribution system
Huntsville, AL (Vocus) February 21, 2008
Intergraph Corp. is bringing the benefits of its proven utility outage management, workforce management and geospatial information system (GIS) technology to rural and small utilities and electric cooperatives (co-ops) through packaged solutions that are cost-effective for the smaller utility market.
By adding new packaged offerings for smaller organizations to its portfolio, Intergraph is now able to provide utilities of all sizes -- from the smallest to the largest -- with end-to-end solutions for the design and operations of the utility distribution network.
Intergraph sets itself apart in the industry by offering customized vertical solutions for the utilities market. Intergraph assists utilities with a full line of best practice solutions tailored for specific sectors - electric, gas, pipelines, water/wastewater and communications. In addition to providing technologies for automating and better managing outage response and day-to-day work management, Intergraph also supports the planning, engineering analysis, work order design, mapping and asset and maintenance records for a utility's infrastructure.
"As energy and customer service demands continue to rise, smaller utilities and co-ops are faced with the same issues that challenge larger providers," said Jay Stinson, vice president of Intergraph Utilities & Communications. "Just as large utilities require intuitive technologies to automate the management of their workforce, assets, infrastructure and outage/dispatch procedures, small providers also demand these solutions to increase efficiency, improve service and cut costs. Intergraph has been helping utilities achieve these goals for decades, and we are now well-positioned to extend our solutions to fit the needs of smaller-sized organizations."
"To better serve our customers, Cobb EMC has implemented a comprehensive solution of outage management, workforce management, mobile and GIS technologies from Intergraph," said Sam Newman, Manager, Geospatial Resource Management at Cobb Electric Membership Corporation (Cobb EMC), an electric membership cooperative in Georgia. "By integrating these technologies, we have been able to significantly streamline work processes and enhance service efficiency."
"By working with Intergraph, Franklin PUD has created a fully digitized system for managing district facilities and our electrical grid that is every bit as sophisticated and powerful as systems used by much larger utilities," said Zan Strausz, GIS Lead of the Franklin County Public Utility District (PUD), a non-profit electric utility serving about 26,000 accounts in the state of Washington. "The system has greatly simplified the way our various departments access, share and analyze critical information, leading to better decision-making and service while saving time and money."
Intergraph's outage and workforce management technology and full line of GIS solutions customized for the utilities industry are complemented by an integrated mobile application that combines engineering tools, workforce management and field force automation technology to provide a common, wireless platform for all types of utility field work. The mobile application can be leveraged across various functions including but not limited to outage management, damage assessment, meter reading, field design, critical infrastructure protection, maintenance and repair, inspection and compliance.
Alongside these key technologies, Intergraph's web portal application provides utilities employees, customers and the public real-time, online access to geospatial data from disparate sources. By aggregating key data in one place, the Intergraph portal enables better, more informed decision-making. Intergraph's portal capabilities also extend organizations' traditional business intelligence efforts by providing the capability to view, manage and analyze data in a geospatial context.
"We've been using the Intergraph product to organize, easily access and disseminate up-to-date spatial information about our electric distribution system," said Michael Holcomb, Assistant General Manager of Distribution & Engineering at the Snohomish County Public Utility District, located north of Seattle. "Today, we have implemented multiple technologies district-wide to empower field personnel, customer service representatives and others throughout the organization to respond more quickly and accurately to customer needs."
"In 2003, Empire turned to Intergraph to help us better manage day-to-day network operations, enhance crew responsiveness and reduce restoration time during power outages," said Rick Wallace, Director of OMS/GMS Operations at The Empire District Electric Company in southwest Missouri. "Through a combination of Intergraph mapping, outage management, mobile workforce management and infrastructure management technologies, we've enabled our entire organization - from engineers, designers, field crews and customer service agents - to perform their jobs more efficiently and effectively. This has resulted in significant cost savings and a marked improvement in the service we provide to our 165,000 electric customers in Missouri, Kansas, Oklahoma and Arkansas."
About Intergraph:
Intergraph Corp. is the leading global provider of spatial information management (SIM) software. Security organizations, businesses and governments in more than 60 countries rely on the company's spatial technology and services to make better and faster operational decisions. Intergraph's customers organize vast amounts of complex data into understandable visual representations, creating intelligent maps, managing assets, building and operating better plants and ships and protecting critical infrastructure and millions of people around the world. For more information, visit Intergraph.com.
© 2008 Intergraph Corp. All rights reserved. Intergraph and the Intergraph logo are registered trademarks of Intergraph Corp. or its subsidiaries in the United States and in other countries. Other brands and product names are trademarks of their respective owners.
###