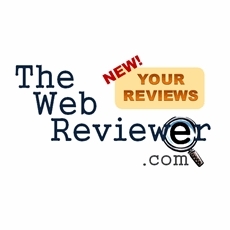 I originally created TheWebReviewer to help those wanting to know more about making money from home
San Diego, CA (PRWEB) February 26, 2008
One of the most popular and highly respected online review sites that focus on home based business, TheWebReviewer.com, officially announces the launch of its new and improved online money making resource website. Besides a whole new look and navigational structure, TheWebReviewer now tackles one of the biggest dilemmas in online review web sites: credibility. By modeling a similar structure found at major online retailers like Amazon.com, TheWebReviewer has now incorporated its own user feedback section to accompany each product's editorial review.
"One of the biggest issues concerning review sites on the internet is credibility," comments Matthew Bredel, founder of TheWebReviewer, Inc. "With the rapid growth of online social media networks, people are looking more towards forums, social bookmarking and social networks to make their decisions. TheWebReviewer aims to combine the experience of our trained editors with the reaction of everyday customers and clients to create for our readers the most unbiased review in a highly controlled online setting."
The main focus of TheWebReviewer has always been online business. With the current launch, TheWebReviewer broadens its reviews to include other online money making tools, resources, and programs such as Drop ship Directories, Google Adwords training, Search Engine Optimization tools, Website Development, Online Hosting Services and Domain brokering, to name a few. For those new to the home based business industry, TheWebReviewer provides a no-cost personalized report which reveals the participant's most probable online venture for success. This report also includes free membership to the popular TheWebReviewer Club, which contains dozens of free eBooks, resources, coupons, newsletter and discussion forum.
"I originally created TheWebReviewer to help those wanting to know more about making money from home," continues Bredel. "There is so much hyperbole and so many gimmicks in the online money making world that it is difficult to separate the scams from the legitimate business opportunities. With TheWebReviewer, our goal is to educate the online community while providing its visitors with the most accurate feedback on today's hottest and most popular online business products."
About TheWebReviewer, Inc.:
Headquartered in San Diego, California, TheWebReviewer was founded in early 2006 as a simple online marketing resource web page. Over the years, TheWebReviewer has grown into one of the most respected sources of online business product reviews. Its founder, Matthew Bredel, is the sole manager and developer of the website and company. In early 2007, Bredel left his day job to pursue his interests in reviewing online business products as TheWebReviewer while teaching others the intimate details of starting an online business through his own online training program, NetWebVideo, LLC.
# # #