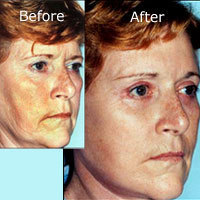 Naples, Florida (PRWEB) February 26, 2008
This one-hour cosmetic surgery teleseminar is offered by a prominent and credentialed Naples plastic surgeon. During this live teleseminar that includes a QNA segment, Board Certified Naples Plastic Surgeon William O Murtagh, M.D., will help men and women considering cosmetic surgery understand their options for cosmetic surgical procedures, how to maximize results, how to choose a qualified and experienced plastic surgeon and receive information about customary fees. The call is limited to 250 people, so early registration is recommended.
More and more men and women are choosing cosmetic surgery for restoring or enhancing a more youthful attractive appearance. They often lack information however, for understanding their options in cosmetic surgery and non-surgical procedures. This free one-hour teleseminar on Wednesday, March 12, 2008 at 7:00 p.m. EST, will help to eliminate the confusion so that people can make better and more informed choices.
William O. Murtagh, MD, board certified Naples plastic surgeon, will answer some of the most commonly asked questions about cosmetic surgery while exploring most popular procedures. Some of the topics he will discuss include breast enhancement , abdominoplasty (tummy tuck) and liposuction, breast and other procedures for men, rhinoplasty or nose shaping, face lifts and non-surgical procedures for wrinkle reduction and anti-aging.
Through this teleseminar Dr. Murtagh will help participants understand their options and the advantages and disadvantages of surgical and non-surgical cosmetic procedures. He will help participants understand that results are directly linked to the surgeon's skills and experience rather than convenience and fees alone. Dr. Murtagh will provide participants with a list of questions to ask which will help them to choose a surgeon who is both competent and qualified. At the end of the call, participants will be invited to ask Dr. Murtagh their questions. They also have the opportunity to email questions in advance at the time of registration.
This live Naples plastic surgery teleseminar with QNA is limited to 250 people. People who want to get on this call are advised to register early. Once registered, participants will receive notification about the toll-free number to call at the time of the teleseminar. Registration is available at http://www.naplesplasticsurgeon.com/subscribe.php
About William O. Murtagh, M.D.
William O.Murtagh, M.D., board certified Naples plastic surgeon, has over 25 years of experience in plastic and reconstructive surgery. He is certified by the American Board of Plastic Surgery and a member of the American Society for Aesthetic Plastic Surgery. He is fully licensed in the states of Ohio and Florida. Dr. Murtagh is a graduate from Yale University and received his medical degree from the Royal College of Surgeons in Dublin, Ireland. Post-graduate training included residency at the University of Cincinnati and the Medical College of Ohio.
Dr. Murtagh is regarded for his excellent compassionate care while affording privacy, respect and comfort to his patients. He performs most of his cosmetic surgical procedures in his state-of-the-art office located in beautiful North Naples Florida. More extensive procedures are performed in a day surgical center close to his office.
Dr. Murtagh's patients come from all over the country because of his reputation for outstanding results in cosmetic and reconstructive surgery. Many people find Naples, Florida a choice destination for cosmetic surgery. Naples is regarded as a tropical paradise that offers the ability to privately recover and relax in comfort from beachfront accommodations along the spectacular shores of the Gulf of Mexico.
More information about Dr. Murtagh can be found at NaplesPlasticSurgeon.com or by calling (239) 596-6606.
###