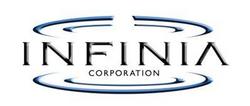 Infinia is a very compelling opportunity from many perspectives
Kennewick, WA (PRWEB) February 25, 2008
Infinia Corporation today announced that Gregg Clevenger has joined the company as its Chief Financial Officer. Clevenger brings deep financial and capital markets expertise to the company at a critical time in its development. He will assume responsibility for Infinia's finance and human resources functions and will help drive the formation and implementation of key strategic and commercial relationships around the globe.
Previously, Gregg was an investment banker for ten years with Goldman Sachs, Morgan Stanley and Argent Group Ltd., in New York, Hong Kong and Singapore. He also spent nearly seven years at publicly-traded Mpower Communications where he was Executive Vice President and Chief Financial Officer. He holds a BA in Economics and MBA from Washington University in St. Louis.
"Gregg played a key role in our recent successful financing, and I am delighted to welcome him onto the Infinia team," said J.D. Sitton, President and Chief Executive Officer of Infinia. "Gregg's experience in managing complex financial organizations and his extensive experience in the international capital markets will ensure that we have the resources and skills necessary to scale the business and meet the opportunities ahead. Gregg's energy and vision make him a great fit for our team and we are fortunate to have him aboard."
Gregg joins Infinia at a time when renewable energy generally, and solar energy specifically, is experiencing a period of exponential growth. In his new role, Gregg is tasked with ensuring the business is properly capitalized and that Infinia's strategic and financial operations are world-class.
"Infinia is a very compelling opportunity from many perspectives," said Clevenger. "I was attracted by the Company's talent, technology and market focus, and I am pleased to be working with such a committed group of colleagues and investors. Together, we are going to change the way the world harvests sunlight and generates electricity."
About Infinia Corporation
Infinia is a solar technology company preparing to commercialize its Infinia Solar System, a solar power generation product that converts concentrated solar energy into electricity. The Infinia Solar System couples Infinia's proven free-piston Stirling engine with a dish-style solar concentrator to produce 3kW of grid-quality AC power. Since 1985, Infinia has been delivering super-high reliability, zero-maintenance, free-piston Stirling engines and power systems to commercial companies and government agencies. Infinia is privately held and with significant backing from GLG Partners, Wexford Capital, Vulcan Capital, Khosla Ventures, Idealab, Equus and Power Play Energy. Infinia Corporation is based in Kennewick, WA, where it conducts all aspects of the company's operations.
Additional information may be obtained at http://www.infiniacorp.com .
###