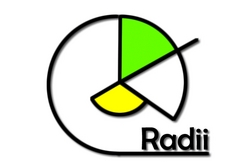 The Salvation Army Southern Territory is using the Radii software territory-wide for Emergency Disaster Services. TSA was first on the ground after Hurricanes Katrina and Rita with software that actually worked
Atlanta, GA (PRWEB) February 26, 2008
For the first time in its 150 year history, The Salvation Army Southern Territory will implement new software that will both standardize and unify case management services and client records. Radii Technologies, Inc. of Orlando, FL has signed a fifteen-state contract for software services that will propel The Salvation Army into the 21st Century.
"Radii has proven time and again their service orientation and genuine interest and understanding in client service outcomes. When The Salvation Army and the people we serve needed it most, Radii responded immediately to our need and set up data tracking systems in the field, in the days shortly following Katrina's devastating impact", said Terry Hammond, Long Term Recovery Program Director and National Director for The Salvation Army, Katrina Aid Today.
Radii Technologies, Inc. has been working with The Salvation Army to customize its Radii Advance Client Management System to meet the needs of all Commands. When Hurricanes Katrina and Rita hit the Gulf Coast, Radii client management software was tested under fire during the intensive and long lasting hurricane relief efforts. Because it was not internet-based, Radii software became a strategic solution during a critical situation.
"The Salvation Army Southern Territory is using the Radii software territory-wide for Emergency Disaster Services. TSA was first on the ground after Hurricanes Katrina and Rita with software that actually worked,"according to Jeff Jellets, Emergency Disaster Services
The Salvation Army Southern Territory.
The ultimate goal of The Salvation Army Southern Territory is to combine Social Services, Emergency Disaster Services (EDS), Christmas Program, Adult Rehabilitation, Corrections and Statistical Reporting on one software platform.
Kevin W. Tomson-Hooper, Salvation Army Territorial Social Services Secretary says, "The flexibility and cooperative spirit of Radii Technologies, Inc. has made this process engaging. We believe the Radii data software program will fulfill our social services requirements and expectations to enhance the recording, tracking and documenting of our service capacities through a standardized approach."
For more information:
Susan Cain
Director of Communications
info @ radiitechnologies.com
Asheville Office: 866.371.6310
Orlando Office: 800.607.1550
###