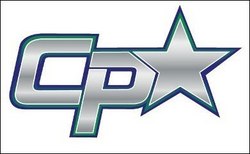 Louisville, KY (PRWEB) February 28, 2008
The Corporate Playbook, based out of Louisville, KY teams up with Diversity Search Partners. The Corporate Playbook is committed to assisting current and alumni athletes in the preparation and pursuit of a fulfilling, lucrative career that truly matches their skills and talents. The company's website, http://www.thecorporateplaybook.com, provides career coaching, resume development, business networking, career fairs, career placement services and job postings from nationally known organizations for both current and former college and professional athletes seeking new career opportunities.
The Corporate Playbook has initiated several key partnerships to enhance its ability to meet the diverse needs of both their athlete population as well as with their network of growing organizations. One of these new key partnerships is with Diversity Search Partners, based out of Columbus, OH.
Eugene Curtain III, President and CEO heads up a national team in minority and diversity executive recruitment with over 50 years of experience in conducting senior-level searches for clients worldwide. Their reach includes North America, Europe, Asia/Pacific, Latin America and the Middle East. Associates provide unparalleled talent resources to clients and candidates in need of executive human capital solutions, with services ranging from corporate governance and CEO recruitment to executive search, middle-management recruitment, strategic management assessment and executive coaching and development.
Diversity initiatives have always been a top priority for both organizations and the collaboration of these two great companies offers a total solution package to both new and existing clients. By providing senior-level placement services, online career board resources, entry to mid-level candidate placement services, college branding career fairs and solution oriented training programs for their clients, this new partnership creates a top resource for organizations seeking athletes and diversity in the workplace.
The Corporate Playbook CEO Chad Smith added, "National Organizations are bringing on Chief Diversity Officers for their future growth and development. A diverse group of employees is better able to develop products and services that appeal to a variety of consumers and to varying market areas and conditions. By providing a unique, direct link to these candidates, our new collaboration provides the resource to meet the needs of companies seeking diversity in their workforce."
###