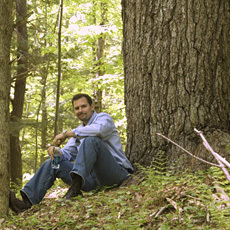 Company culture is a key ingredient to a successful corporate blog
Stoddard, N.H. (PRWEB) March 5, 2008
Carlisle Wide Plank Floors has officially launched its new blog, Surface (http://www.hardwoodsurface.com ). Surface is a place for people that are thinking about renovating an existing home or building a new home to discuss and learn about everything from hardwood flooring and green building products to the pros and cons of flooring choices. It's also a place for the Do It Yourself (DIY) community to hear expert tips on how to install hardwood floors in a bathroom, in a kitchen, over slab, or over radiant heat.
The blog's name, Surface, reflects the Carlisle viewpoint that there is no more important surface than the one we live on. This can be taken literally to mean the flooring of your home -- or it can delve deeper to mean the surface that all of us live on: our planet.
Prior to the decision to launch a blog Carlisle was looking to address multiple company goals. They wanted to find a way to acknowledge the special customer relationships that it has developed during the past 40 years, they were also looking to learn more about their customers' concerns and share their expertise and passion for wood. Carlisle also wanted to help the general public understand how a hardwood flooring manufacturer can actually be environmentally conscious. Carlisle has gravitated toward the social nature of blogging because it provided a single solution to achieve multiple corporate goals. The blog provides an open forum for informal discussion on a broad range of topics as well as networking opportunities with other bloggers.
"With an increase in environmental awareness and a widespread effort to 'go green,' many companies are finding ways to educate others about the importance of sustainability." says company President, Don Carlisle. "At Carlisle, we've been 'green' from the very beginning, and we see this blog as an opportunity to explore the many different ways in which our company is committed to the environment."
The blogging team consists of a handful of staff from Carlisle's hardwood flooring showrooms nationwide that will each be writing one or two posts per month. The Surface blogging initiative is also supported by Scout Blogging, a service that helps companies succeed at blogging. In the sprit of good blogging best practices and consumer generated media, Surface encourages community feedback and will feature an open call for guest bloggers to contribute posts of their own. Don Carlisle will also be contributing to update about new happenings at Carlisle as well as give his perspective as a second generation owner of a family-run business.
"Company culture is a key ingredient to a successful corporate blog," says Stephen Turcotte, President Backbone Media, Inc. and Director of Scout Blogging. "If you're looking for a great example of a company that's right for blogging, this is it. "Everyone we've meet at the company from the President down to the receptionist is truly passionate about working at Carlisle, the customers they work with, and especially about the wood. If you don't believe me just watch this video of company President, Don Carlisle talking about the wood."
About Carlisle Wide Plank Floors:
Carlisle Wide Plank Floors, located in Stoddard, NH, is a second-generation, family-owned manufacturer with a focus on custom old growth wide plank wood floors. With hardwood flooring showrooms in Atlanta, Denver, West Hollywood, Chicago, and Washington, DC, Carlisle offers a variety of floors ranging from newly sawn pines and hardwoods to FSC certified reclaimed antique woods. Each floor is handcrafted, one board at a time, and can be pre-finished to meet the individual design needs of each customer. Carlisle Wide Plank Floors places its highest standards in providing exemplary customer service, superior quality materials, and environmentally respectful forestry practices. Website: http://www.wideplankflooring.com/
About Backbone Media, Inc. and Scout Blogging:
Founded in 1996, Backbone Media, Inc. is a search engine marketing and website development firm based in Waltham, MA. Scout Blogging Services are a division of Backbone Media, Inc.. Scout provides companies that want to blog with all the tools, training and ongoing support to help them succeed at blogging. Scout helps assess a company's blogging potential, creates a strategy, and identifies and trains company bloggers. Scout also provides daily monitoring reports that help bloggers stay on top of the relevant online discussions, news, and keywords. Website: http://www.backbonemedia.com
###