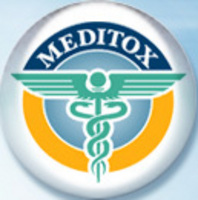 The more people we can efficiently reach and treat, the more we do to conquer this serious societal issue
Palm Beach, FL (PRWEB) March 5, 2008
Meditox, one of the nation's leading and fastest growing home-based medical opiate detox programs, today announced that its revenue growth has exceeded 30% in 2007, representing an increasing interest and growth in the at-home treatment of prescription pain pill addictions. The significant growth can be linked directly to the success of the tested and proven Meditox Method™, coupled with the general overall societal increase in opiate addiction rates, particularly among active professionals.
The privately-held company, headquartered in Palm Beach, Florida, reported that revenues exceeded $3.6 million in 2007, representing approximately 30% revenue growth over 2006. Client growth rates also experienced comparable percentage increases over 2006 figures. The company has grown significantly each year since its inception in 2004.
In addition to revenue and patient growth, in 2007 Meditox expanded its footprint, adding offices in Chicago, New Jersey (to service New York and Philadelphia metropolitan areas), and Seattle. Meditox had existing offices in Palm Beach, Dallas and Los Angeles, and now clients from other areas can conveniently visit offices closer to their home.
"Overall, we believe that we occupy a very unique position in an expanding market," said Dr. Agresti, medical director of Meditox. "Unfortunately, we're seeing more and more addiction to prescription drugs, especially among active, busy professionals and those with high-pressure and high-profile occupations, such as attorneys, physicians, athletes, musicians, and actors. However, we're able to provide these clients with real, effective, confidential help in a manner that fits nearly seamlessly into their fast-paced, pressure-filled lifestyles. We help get our clients well with virtually little or no interruption to their daily lives."
The Meditox MethodTM is a unique method that involves the use of a combination of FDA-approved medications and one-on-one "detox coaching." During a typical six-week detox program, patients remain at home, make one or two on-site office visits, and maintain regular contact with Meditox staff. There is no need to check into a typical 30 or 60-day treatment facility and "check out" of daily life. Patients can maintain their normal work and family schedules while eliminating their dependency on prescription pain medications. Individual staff members assigned to a particular client are available to that client 24/7 throughout the administration of the program. If appropriate, treatment can often be commenced quickly, after an initial two to three hour interview with the treatment team at one of Meditox's locations. Once treatment is commenced, the majority of clients experience major relief from all physical withdrawal symptoms.
To date, the company has grown organically, re-investing a significant portion of its operating revenues back into improving the program and expanding its reach. "The more people we can efficiently reach and treat, the more we do to conquer this serious societal issue," added Agresti.
About Meditox
Meditox is one of America's leading and fastest growing safe, confidential, and effective home-based medical detox programs. Staffed with some the nation's leading opiate-detox physicians and addiction specialists, Meditox has developed a specific, proven treatment protocol (The Meditox Method) that has enabled many business professionals, professional athletes, popular entertainers, and many others to privately and rapidly break their dependence upon illicit (e.g. heroin) or prescription opiates (e.g. OxyContin, Percocet, Vicodin) - frequently while experiencing little or no physical discomfort in the process. The Meditox Method permits patients to detox primarily at-home, confidentially, while experiencing virtually no disruption to their normal daily activities. Meditox has locations in Palm Beach, Los Angeles, Dallas, Chicago, Philadelphia/New Jersey, and Seattle.
###