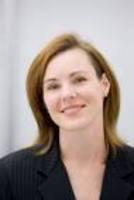 Calgary, AB (PRWEB) March 7, 2008
In today's online global economy, it is more critical than ever to protect sensitive enterprise data from internal and external security threats. Accomplishing this in addition to meeting the demands of regulatory compliance and auditing can present an enormous challenge. Our exclusive dinner with Ms. Dennedy will demonstrate ways in which organizations can reduce risk and provide centralized control for secure operations. Those in attendance will come away with an understanding of the business impact of unifying Chief Information Officers (CIOs) with a common model. Over the course of the evening, a strategy will be outlined that streamlines and simplifies the process of managing user identities companywide and allows provisioning, secure access and ongoing compliance.
Many of Calgary's most visible entrepreneurs will be in attendance, and we encourage members of the press to join Sun Microsystems, CMA and CCAT at this exclusive event.
Event Details:
Title: The Calgary Council for Advanced Technology Presents Sun Microsystems
Presenter: Michelle Dennedy, Chief Privacy Officer for Sun Microsystems
Venue: Calgary Petroleum Club, 319 - 5 Avenue SW, Calgary, Alberta
Date: Wednesday, March 19, 2008
6:00 PM - Registration and Networking
6:30 PM - Dinner followed by Keynote Address
8:30 PM - Expected Finish
Registration: To register for this event please click here or visit our website at http://www.ccat.org . You may pay on-line with VISA/Mastercard or use cash, cheque, debit, VISA, M/C at the door. No Shows will be invoiced for the cost of the meal.
CCAT is proud to recognize this Feature Event's Platinum Sponsor - MacLeod Dixon LLP
The CCAT program is brought to you in partnership with Calgary Technologies Inc.
Contact: To register for this event please visit our website at http://www.ccat.org. You may pay on-line with VISA/MasterCard or use cash, cheque, debit or VISA/MasterCard at the door. No-shows will be invoiced for the cost of the meal.
Presenter Bio: Michelle Dennedy
Michelle Dennedy is the Chief Privacy Officer of Sun Microsystems, Inc. Michelle is responsible for the continued development and implementation of Sun's data privacy policies and practices, working across Sun's business groups to drive the company's continued data privacy excellence. Data privacy is a cornerstone of Sun's approach to compliance with complex, demanding regulations including Sarbanes-Oxley, the EU Directive, California State Senate Bills, as well as escalating policy and process-oriented requirements being imposed globally. Michelle also works with Sun's product development teams and partners to deliver best-practice privacy enabling products and services.
Host Bio: Calgary Council for Advanced Technology (CCAT)
Founded in 1983, CCAT provides a forum to enhance technology awareness, business development and networking for the advanced technology community. CCAT is committed to maintaining an environment that enables the advanced technology community to thrive and prosper.
CCAT's membership spans the advanced technology sectors, educational institutions and technology supporting organizations, and its programs are often carried out in conjunction with Calgary Technologies, Inc.
CCAT supports its membership by:

providing an open forum for sharing technical and business information and ideas
sponsoring special events and awards
promoting technology-based business and organizational networks in Calgary and area
Calgary Council for Advanced Technology
Rene A. Smid, Executive Director
117, 3553-31st Street NW
Calgary, Alberta T2L 2K7
(403) 282-4759
info @ ccat.org
http://www.ccat.org
This notice was distributed courtesy of:
ANDURO MARKETING
http://www.anduro.com
info @ anduro.com
###