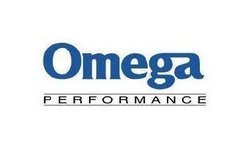 Corporate Finance: Viewing Investment Decisions through Your Customers' Eyes
Charlotte, NC (PRWEB) March 11, 2008
Financial services managers who serve the consumer market will have a unique opportunity to learn what they must do to win and keep customers on March 25 and 26, 2008. Omega Performance's Cindi Campana, sales and service product manager; Jenny Daley, managing director of Australia and New Zealand; and Bonnie Burroughs, senior consultant, will lead a complimentary, 60-minute Web conference entitled "The Profit Potential in Creating, Advancing, and Sustaining Customer Connections" at 5:00 PM EDT on March 25, 2008 (North America)/8:00 AM EDT on March 26, 2008 (Australia).
"Retaining customers, earning larger share of wallet, and engendering customer loyalty are among the greatest challenges financial services organizations face today," said Campana. "Loyalty and expanded customer relationships are earned one customer connection at a time through the sales and service efforts of frontline staff."
During the Web conference, the presenters will reveal how retail financial services managers can create an outstanding customer experience through the connections they and their staff make with customers. "Cindi, Bonnie, and I will discuss the specific behaviors of staff that most profoundly impact business results, identify the tools and sustainment methodologies proven to help staff master difficult sales and service skills, and review the coaching skills managers need to enhance performance at all organizational levels," said Daley.
For more information and to register for the Web conference, visit http://www.omega-performance.com. "The Profit Potential in Creating, Advancing, and Sustaining Customer Connections" is one in a series of web-based events Omega Performance is hosting in 2008. Others planned for 2008 include:
15 April: "Unraveling the Mysteries of K-1s and Pass-Throughs--The Secret to Understanding U.S. Personal Tax Returns" (60-minute Web conference, complimentary)
22, 24, 29 April and 1 May: "Commercial Real Estate Loan Analysis" (series of four, 90-minute instructional Web seminars, U.S. $695)
15 May: "Corporate Finance: Viewing Investment Decisions through Your Customers' Eyes" (60-minute Web conference, complimentary)
About Omega Performance
Omega Performance has enabled more than 2,500 firms worldwide to drive and sustain improved business results. The company is a wholly owned subsidiary of Informa plc (INF on the London Stock Exchange), the leading international provider of specialist information and services for the academic and scientific, professional and commercial business communities. Informa has over 150 offices in more than 40 countries and employs over 7,000 staff around the world. Omega Performance is headquartered in Charlotte, N.C., USA, with major offices in Australia, Canada, China, Nigeria, Singapore, South Africa, and the United Kingdom.
###