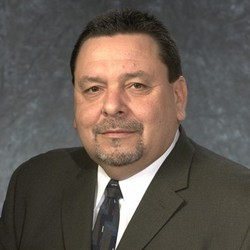 Having worked as a corporate relocation manager
St. Louis, MO (PRWEB) March 8, 2008
Vandover, a leading career management and relocation transition firm, announced today the promotion of Keith Allen to Vice President, Business Development. In his new position, Allen will be responsible for client relations with major accounts and third-party providers. He will also be responsible for growing Vandover's current business.
Of the decision to promote Allen, Vandover President Margery Marshall said, "Keith has proven leadership in assessing partner needs and in providing innovative relocation and transition solutions. We are positioning the company for greater strength and growth, and this decision brings us closer to that goal."
"Having worked as a corporate relocation manager," says Allen, "I find myself uniquely positioned to create strategic alliances and assist in the development of relocation policies and benefits to meet the needs of the corporation as well as the transferee. I've sat on both sides of the table and have developed a full understanding of the relocation industry from the corporate and service provider viewpoints. I am looking forward to assisting our corporate clients and third-party providers to achieve a higher level of success in their recruitment and retention efforts."
Allen has a total of 18 years of corporate experience working for various divisions of a Fortune 500 corporation, with notable expertise in the areas of relocation, management, and human resources. During his five years with Vandover, Allen has held various leadership roles, including Operations Manager, Relocation Manager, Training Specialist, Human Resources Supervisor, and Administrative Services Manager.
In addition to being a Certified Relocation Professional (CRP) and a Global Mobility Specialist (GMS) through Worldwode ERC®, Allen also has served as a member on Worldwide ERC's editorial advisory committee and currently serves on its global planning committee. Allen is also the President of the St. Louis Regional Employee Relocation Council. Allen holds a B.A. in Management and Communication and an M.B.A.
Vandover is a career management and relocation transition firm that provides global talent mobility solutions for corporations, organizations, and government entities worldwide. For more information, visit http://www.vandover.com.
This press release was distributed through eMediawire by Human Resources Marketer (HR Marketer: http://www.HRmarketer.com) on behalf of the company
listed above.
###