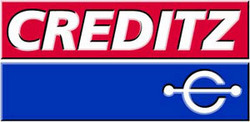 CREDITZ has a unique system that combines micro-payments, loyalty and marketing capabilities that can demonstrate iNowTV as an innovator in the online broadcast community
Las Vegas, NV (PRWEB) March 11, 2008
CEO America, Inc. (OTC: CEOA.PK), exclusive US licensee of CREDITZ® Digital Currency, today announced the signing of a licensing and marketing agreement with iNowTV.com, a new 24/7 Media Outlet where television and the internet converge. INowTV is a new breakthrough news and entertainment media that features streaming, unfiltered news, weather, sports, and iNowTV original content.
The agreement is designed to use IBM's latest database and infrastructure technology to provide the Creditz promotional digital currency and micropayment alternative for INowTV's advertisers. In addition, the agreement increases revenues for iNowTV as an agent for the CREDITZ system. iNowTV will accept CREDITZ as a form of online and mobile micropayment, while it pays its customers CREDITZ for purchasing merchandise and other marketing behavior.
"We applaud iNowTV for stepping out of the traditional broadcast model to report unfiltered news without the spin", stated, David Vaters, President and Chairman of CEO America Inc. Vaters also stated, "Using the CREDITZ system to demonstrate iNowTV's commitment to provide real added value to advertising clients is the future of the advertising industry and we are excited about demonstrating for the first time the ability to pay viewers to watch TV commercials.
"CREDITZ has a unique system that combines micro-payments, loyalty and marketing capabilities that can demonstrate iNowTV as an innovator in the online broadcast community," said Paul Hastaba, President of iNowTV. "We are excited about the potential impact CREDITZ will bring to our emerging broadcast network and we believe that our viewers and advertisers will quickly realize the value of CREDITZ Digital Currency."
Hastaba further stated, "iNowTV has introduced an exciting new way to build a community among internet television viewers worldwide." He added, "The broadcast industry are seeking new ways to monetize content and enhance the relationships between advertisers and viewers to produce results. iNowTV and CREDITZ will work together to develop a new paradigm in how media is engaged and monetized."
The launch date of this revolutionary feature will be announced on iNowTV.com.
About CEO America, Inc.
CEO America Inc. (Pink Sheets: CEOA) has the exclusive U.S. license of the CREDITZ® Digital Currency System. Using IBM's latest database and infrastructure technology, CREDITZ is a unique global payment, marketing and loyalty system that is universal, replaces cash, and provides spendable CREDITZ Digital Currency to consumers. CREDITZ are paid to customers for behavior, and merchants can earn incremental revenue from that behavior. CREDITZ is the first payment system to integrate 21st century technology for micro-payments, loyalty, marketing and business intelligence into a single operating platform, making it the transaction and marketing engine for the digital economy.
For more information, go to http://www.creditz.com or http://www.ceoacreditz.com or contact Larry Bracco at 702.835.9288
About iNowTV
iNowTV is where television meets the Internet. Currently 99% of American households have broadband capabilities. iNowTV is a dynamic and fully functional broadband Internet destination that features streaming video content of unfiltered news and entertainment programming in a family friendly environment. The Network is ad sales supported with e-commerce capacity.
For more information, go to http://www.inowtv.com
###