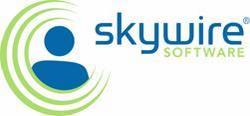 one of the most modern and flexible systems available.
Frisco, TX and Toronto, ON (PRWEB) March 12, 2008 –
Skywire Software, a leading global provider of software and services for the insurance industry, today announced it has formed a partnership with Camilion Solutions, a leading provider of next-generation policy administration systems. The two complementary technologies will help insurers accelerate product development, enhance their ability to write more business and better manage communications with their customers.
"It's a natural fit," said Carolee Dagenais, business alliance manager at Skywire Software. "Camilion's Authority Suite® helps insurers accelerate the development of better products, optimize underwriting efficiency and write more profitable business. With Skywire Software's Documaker, insurers can create, maintain, and distribute high volumes of customer documents such as statements, bills, policies, reports and letters for multi-channel delivery. Used together, insurers will have a powerful suite of best-in-breed components to enable straight through processing, accelerate speed to market and manage ongoing communications with customers."
Skywire Software and Camilion Solutions have both earned notice from independent analysts in recent months. In its recent report, Document Automation Solution Vendors for Insurers 2007, independent advisory firm Celent cited Skywire Software as the largest provider of document automation for the insurance industry with more than 1,400 insurers worldwide. Documaker has the largest installed customer base, with more than 1,000 insurers in North America. In a separate report on policy administration vendors published in May 2007, Celent cited Camilion's Authority Suite as "one of the most modern and flexible systems available."
"With the needs of our customers as our top priority, Camilion's strategy is to partner with best in class solutions that complement our next generation policy administration system," said Ross Orrett, CEO and president of Camilion Solutions. "Skywire Software's Documaker is a proven document automation solution. Already in production with some of North America's largest insurers, this joint solution gives our customers the straight through processing capabilities they need to significantly shorten their application-to-issuance times and meet the demands of their producers."
"The alliance between Camilion and Skywire Software will deliver more value to existing and future customers," said Wendy Gibson, chief marketing officer at Skywire Software. "Our company is committed to forging alliances with innovative policy admin system providers like Camilion Solutions. Both companies have component-based systems that fit into today's modern, service-oriented architectures, helping insurers address a range of key business challenges across the enterprise."
Skywire Software is a leading provider of software and services to the insurance industry, serving more than 1,450 insurance companies. The company provides best-in-breed software components that extend core administration systems and assist insurers in managing the lifecycle of a policy. In addition to Skywire Software's business and enterprise customer communications management (CCM) applications, customers also leverage the deep insurance domain knowledge and expertise of Skywire Software's professional services team.
Skywire Software partners with technology and service providers to better address the needs of its clients. The company's technology is designed to integrate with partner technologies, enhancing innovation and leveraging customers' investments. Skywire Software also holds a number of partner and third party certifications.
For more information about the Skywire Software Alliance Program, send an e-mail to contactus(at)skywiresoftware.com or call 1-800-735-6620.
About Camilion Solutions, Inc.
With customers who are the world's largest insurers, Camilion Solutions, Inc. (http://www.authoritysuite.com) uses its deep knowledge of insurance to create software solutions that enable insurers to develop new or modify products more quickly than competitors, automate underwriting, enable straight-through processing for online sales, and deploy an agile, modern technology platform to better support growth. Camilion is a privately owned corporation established in 2001 with offices in Toronto and New York.
About Skywire Software
Skywire Software is a leading, global software company serving the insurance, financial services, legal and professional services industries. The company develops industry-specific software products that help companies integrate processes, people and information. With products and services that span a range of key functions, including rating, rules, underwriting, business intelligence, data movement, and enterprise-wide document automation and compliance, Skywire Software is dedicated to providing an unparalleled customer experience to more than 2,400 customers in 45 countries worldwide, including 1,450 insurance customers. For more information, contact Skywire Software at 1-800-735-6620 or visit http://www.skywiresoftware.com.
Contact:
Lynne Sampson
Media Relations Specialist
Skywire Software
(506) 855-0005, ext. 521
lsampson@skywiresoftware.com
Tracy Staniland
Manager, Marketing Programs
Camilion Solutions, Inc.
(905) 482-3454
tracy.staniland@camilion.com
###