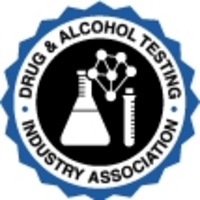 DATIA 2008 - Blazing New Trails
Washington, DC (PRWEB) March 12, 2008
DATIA is pleased to announce that Willow Laboratories, located in Lynn, Massachusetts, has again partnered with DATIA as a 2008 Annual Conference Presented By Sponsor to enhance the educational and networking experiences for conference attendees. A key mission of the Drug & Alcohol Testing Industry Association (DATIA) is to provide quality education to the drug and alcohol testing industry. This mission is accomplished through numerous means, and the DATIA Annual Conference and Exposition is the single largest educational event for the industry. The support of sponsors such as Willow Laboratories has fostered and enabled the conference's growth.
The DATIA 2008 Annual Conference and Exposition will be held April 30 - May 2, 2008 at the Gaylord Texan in Grapevine, Texas. The conference agenda boasts prominent speakers from all aspects of the drug and alcohol testing industry who will provide their expertise to attendees. "DATIA 2008 - Blazing New Trails" will leave attendees educated, connected, recharged, and ready to return to their organizations to implement the many new ideas they learned about during the conference.
"As one of the leading drug and alcohol testing laboratories, we felt it was our duty to sponsor the 2008 DATIA conference. From past DATIA conferences that Willow has attended, we were always impressed not only with the professionalism, but with the eagerness of individuals to share their knowledge and experience in the field of drug testing. With the many drug testing options that clients are faced with, and the need to educate the public about their choices, we hoped that by sponsoring this conference we would provide a common arena for substance abuse and work place testing professionals to come together." states Dr. Brian Strasnick, President & CEO of Willow Laboratories.
A common philosophy at Willow Laboratories is that drug testing providers must be well informed of new trends that develop in the industry. In dealing with substance abuse, there are always new drugs hitting the market and with the rise in prescription medication abuse, Willow has been at the forefront in detecting these drugs. Willow works closely with the manufacturer of its reagents to see what improvements have been made in the detection, specificity, and sensitivity of different drug classes. For example, Willow has added tests for Cotinine, EtG, gabapentin, and Dextromethorphan as a result of these communications.
Willow Laboratories (http://www.willowlabs.com) was founded in 1995 by Dr. Brian Strasnick when he saw professionals in the field of substance abuse waiting weeks for laboratory test results, and the general lack of service that doctors were receiving when questions arose about the results. The company has grown significantly from that time, and now offers comprehensive laboratory based drug testing services including GC/MS and LC/MS/MS confirmations. Willow provides pick-up and collection services with their fleet of fuel efficient vehicles and state of the art mobile collection units. They also provide hair and saliva testing to meet client requests. With the complexity of the testing involved, Willow maintains a staff consisting of: pharmacologists, forensic toxicologists, physicians, and certified medical technologists. Clients can speak directly with anyone of Willow's toxicologists with questions they might have about their results. To improve access to their results, clients can go online through http://www.willowlabs.com or have results sent directly to the patient's EMR.
DATIA (datia.org), a non-profit organization, was founded in 1995 and has grown to represent over 1,400 members from all facets of the drug and alcohol testing industry. DATIA works closely with key policy makers in federal agencies and in Congress, as well as the industry, to promote effective drug testing standards, practices, and initiatives. For complete information on the DATIA and its 2008 Annual Conference and Exposition, visit datia.org.
###