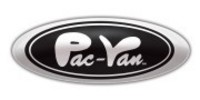 Establishing operations in California is a key step in Pac-Van's growth. Bakersfield is our third new location in the past eight months and marks Pac-Van's coast-to-coast expansion
Indianapolis, IN (PRWEB) March 17, 2008
New Bakersfield Branch will serve much of Southern California.
"Establishing operations in California is a key step in Pac-Van's growth. Bakersfield is our third new location in the past eight months and marks Pac-Van's coast-to-coast expansion," Ted Mourouzis, Pac-Van COO and President stated.
He continued, "We're excited to start a branch with Tom Svare as its leader. Tom's breadth and depth of experience as a modular building sales consultant, combined with relationships in the Bakersfield community, and Pac-Van's commitment to service and quality, will be a terrific combination -- providing great value to customers."
The Bakersfield branch will provide portable building and storage solutions to the much of the Southern California area, including Bakersfield, Riverside, Fresno, Visalia, San Bernardino, Los Angeles and Santa Barbara.
"Pac-Van will strive to be a valued partner to organizations in need of temporary or permanent modular buildings, mobile offices and storage equipment. Whether organizations need commercial office space, classrooms, small medical facilities, sales centers, or simply an office trailer, they will find that they can rely on Pac-Van to help them meet their needs," Mourouzis said.
The new branch, located at 2801 E. Brundage Lane, Bakersfield, CA 93307 (tel: 1-800-587-1784) will be managed by Tom Svare. Tom brings 16 years of experience in modular and portable buildings in Bakersfield and throughout Southern California.
About Pac-Van, Inc.:
Pac-Van, Inc. (http://www.pacvan.com) is a nationwide provider of portable buildings, including modular offices, temporary classrooms, construction offices, jobsite trailers, steel storage containers, ground-level offices, special event units, modular kiosks, and more.
The company serves a diverse array of customers, including those in the commercial, industrial, construction, medical, special event, government, and education markets.
Pac-Van's reputation for excellent quality and unsurpassed service has won the company many accolades, including multiple listings in the "Inc. 500" List of Fastest Growing Companies in the U.S. and the Inc. "Inner City 100" List of Fastest Growing, Privately Owned, Inner City Companies in the U.S. Pac-Van is headquartered in Indianapolis, IN and has branch offices in 23 cities in 15 states.
For further information, contact:
Angie Mason
VP Marketing
1-888-791-2020
###