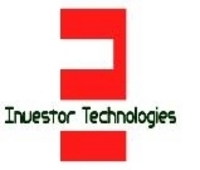 We have seen how difficult it is for new businesses; owners often have to dip into their personal savings to finance operations
(PRWEB) March 26, 2008 -–
Leading corporate credit solution company Business-Tradelines.com is providing startup business financing help to new and existing companies to assist with the new FICO 08 implementation.
Business Tradelines Managing Direct Adam Stevens says although FICO 08 is little more than an adjustment in how Fair Isaac Corp. calculates credit scores, the minor adjustment in the credit score formula will make it harder for new businesses to obtain a credit line to finance capital requirements.
"We have seen how difficult it is for new businesses; owners often have to dip into their personal savings to finance operations," he says. "When that dries up, ideally, the owner should seek startup business financing from a line of credit, but we're not seeing that."
Stevens has seen how difficult it is for new companies to take out a loan. Without any credit history or credit scores to show for, financial institutions are often reluctant to finance loans. This leaves many new business owners with no choice but to risk their personal credit history by seeking funds from private investors or worse -- swipe their credit cards. The more-informed business owners seek out business tradelines and work at building a business credit profile.
How Business Tradelines Work
As a real life corporate credit solution, business tradelines are established when a vendor extends a line of credit to a business owner, then reports that business owner's payment information to the various business credit bureaus. Also referred to as "trade references", these business tradelines allow business owners the opportunity to leverage these references to build new credit relationships with creditors who offer various loan products to business owners. Business-tradelines.com has pioneered a process that allows business owners to achieve the level of funding they need through this leverage.
The FICO 08 Formula Disaster
The new FICO formula being released by Fair Isaac Corporation removes authorized user accounts in the scoring formula. Stevens believes that such a move spells out grim scenarios, especially to upstart companies.
"We expect to see more and more business owners personally guaranteeing their business' obligations, which shouldn't be. A company as a legal personality should be responsible for its own obligations," Stevens stressed.
Fair Isaac first announced the updated FICO 08 formula in June 5, 2007, citing the need to protect lenders from credit repair services who abuse authorized credit card accounts to boost the FICO ratings of their clients. The FICO credit rating system is being used by 90% of the largest banks in the United States and credit ratings agencies (Experian, Equifax, and Transunion).
About Business-Tradelines.Com
Business-Tradelines.com helps companies take their businesses to the next level by providing the tradeline resources necessary for business financing. To find out about the next generation in credit strategies, corporate credit solutions or startup business financing, visit the site http://business-tradelines.com/ for more information.
###