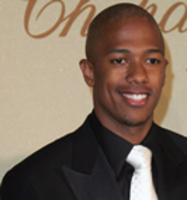 This is GiGCREATOR's third year sponsoring and speaking at the Winter Music Conference
Peabody, MA (PRWEB) March 16, 2008
Peabody, Mass., March 16, 2008 -- An official event at the Winter Music Conference (WMC) in Miami, Florida, GiGCREATOR's VIP Reality Remix is quickly becoming the place to be and to be seen. A red carpet event, Miami's hottest celebrities, entertainment executives will be in attendance. While MTV's hottest personalities - Nick Cannon, movie star, creator/executive producer and host of two MTV hit shows -- Wild 'N Out and Short Circuitz -- will co-DJ the event with Wild 'N Out co-star DJ D-Wrek. "GiGCreator knows exactly how to roll out the red carpet," said Nick Cannon, "GiGCREATOR's VIP Reality Remix allows Miami and WMC attendees to enjoy this red carpet event."
Special Invited celebriteis expected to appear on the red carpet are Nick Cannon, Gnarls Barkley, Shaq, Miami Heat, Chingy and more!
"This is GiGCREATOR's third year sponsoring and speaking at the Winter Music Conference," said Douglas Ruffin, president of GiGCREATOR. "The VIP Reality Remix Party is a prime example of what we do, connecting world-class entertainers with booking agents and entertainment executives."
"You know, the red carpet is going to be hot," remarks Pepper MaShay, international dance recording artist. "With Nick Cannon, Girlicious, DJ Armando and let's not forget me and Georgie Porgie all on one stage. This event is gonna be so hot!"
GiGCREATOR's VIP Reality Remix Event Schedule:
When: March 26, 2008
Where: Gem Nightclub, Miami, Florida
Details:
6:00 p.m. to 9:00 p.m.
Event Management Networking. Miami is hopping with upcoming events. GiGCREATOR creates a venue where entertainers can meet with event planners and get booked for gigs.
9:00 p.m. to 5:00 a.m.
The red carpet opens and the doors open to the public as DJs and MTV reality stars begin mixing the latest dance club music.
Featured Artists, DJ's and Celebrities:

Cast member of Girlicious -- Jamie and Ilisa
Dance recording artists: Georgie Porgie, Pepper MaShay, Jancita and Rachel Panay
Bands: Kevin Never Talks
Guest DJs: DJ Armando, XM Radio; Re-mixer/Producer Cubanito; DJ Cato K, Y100
"MTV Casting is happy to host this event. GiGCREATOR is a great tool for casting agent and event planners like me to book actors, musicians, comedians, DJs, dancers and the like," remarked Lamont Pete, casting agent for MTV Casting. "With GiGCREATOR, I am able to find a pool of professional entertainers and up and coming artists all in one place."
This event is open to the public. Purchase advanced tickets at $30.00 each gigcreator.com. Free admission for WMC Badge Holders.
For more information, please contact Doreen R. Sims, director of public relations at 703-862-7494 or visit to http://www.GiGCREATOR.com.
Press Contacts:
Doreen R. Sims
GiGCREATOR
Phone: (703) 862-7494
Fax: (978) 535-7301
About GiGCREATOR
GiGCREATOR is the premier world-class entertainment database. GiGCREATOR provides an interactive community where casting agencies such as MTV Casting and event managers can book talent for their next gig. The GiGCREATOR Career Channel community interviews world-class entertainers such as Bobby Caldwell and spokespersons Pepper MaShay and Georgie Porgie inspiring a new generation of world-class entertainers.
# # #