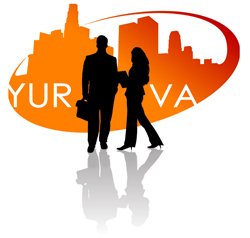 Boston, MA (Vocus) March 19, 2008
Yurva, a virtual assistance firm, is designed to increase efficiency and productivity for American small businesses. If small business owners have ever wondered how to create more hours in a day, Yurva has found a way to make that possible by helping owners focus on the "big things" and less on minute administrative tasks.
The #1 reason for small business failure is the inability of owners/managers to effectively maintain the fundamental aspects of running a business. In addition to the time consumed by finance, operations, marketing, management and sales activities, owners are also forced to perform day-to-day tedious administrative tasks that are necessary. These tasks rarely lead to profits or allow for productive use of time. Imagine the potential growth if all the time spent on bookkeeping, sending invoices, answering e-mails and all other administrative responsibilities, was freed to focus on the "big picture" tasks.
Yurva is determined to help small business owners maximize their time by allowing them to outsource all tedious administrative tasks associated with running their businesses. For those owners that feel they do not have the income to hire help or feel a part-time secretary is the answer, Yurva is a much less expensive alternative, as they will not have to worry about the overhead associated with hiring an employee. For those who feel they have no time to locate and train help, Yurva would free up the time for them. In either situation, without help, business owners find themselves overwhelmed, drained and left with no creative energy. By utilizing Yurva's services, owners will experience more time and money resulting in higher profits.
There are other services similar to Yurva in the marketplace. Many of them are "one man shows" or large companies overseas. All of Yurva's professional and experienced staff are American and speak fluent English. This important attribute eliminates the inefficiency of dealing with a language barrier and/or experience. All business services are customized to fit the unique needs of each client (another aspect not offered by most competitors). Once a custom program is established, a recurring monthly charge is set up as to allow the client to easily control the costs associated with this service. Yurva understands the importance of controlling overhead. This cost structure is ideal, especially for a small business trying to grow.
In the spirit of the American Dream, Yurva is dedicated to help small businesses across the country reach their potential. If more business owners had time to make plans to reach their own vision, develop new products and spend time with clients their potential is endless. Yurva would like to be the resource to make that happen for them by aiding in their success in such a competitive marketplace.
About Yurva
Yurva is a virtual assistance firm established in Boston, MA. The company is owned and operated by Nancy Naigles and Nathan Ciara. Our mission is to become the leader in the up and coming virtual assistance industry. We will strive to improve the quality of life for our individual clients as well as increase productivity and efficiency for our small business clientele. Yurva LLC hopes to build strong, long lasting relationships with clients in order to provide the highest quality service while still minimizing costs.
###