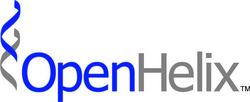 Introduction to the UCSC Genome Browser
Bellevue, WA (PRWEB) March 20, 2008
The UCSC Bioinformatics Group announces your chance to bring the popular hands-on computer workshop on the UCSC Genome Browser to your institution. The seminar is presented by OpenHelix, the company that brings you the bioinformatics knowledge you need, when you need it, at no cost to the institution.
The three and half hour introductory tutorial will cover the topics needed to effectively use this powerful, free, publicly-accessible tool, including: basic functionality of Genome Browser searching and BLAT use, Table Browser use, creating and using Custom Tracks, and an introduction to the Gene Sorter.
Participants will receive slide hand-outs, exercises, and a UCSC Genome Browser and Table Browser Quick Reference Cards.
To bring the seminar to your institution, apply at http://www.openhelix.com/seminars. The only two requirements from the institutions are:
-Providing a computer classroom with internet access. Preferred number of computers is 24 or above. An alternative to a computer room is having wireless available and participants bringing their own laptops. The seminar can be done in the morning and repeated in the afternoon, to reach more users.
-Conduct outreach and communication to participants as necessary.
The number of seminars is limited, so apply today
Seminar Summary:
What: "Introduction to the UCSC Genome Browser," a seminar and hands-on computer workshop sponsored by UCSC Bioinformatics Group and presented by OpenHelix, LLC.
When and Where: Your institution at a date of your choice, depending on availability
Who: Anyone interested in learning how to use the UCSC Genome Browser. Requires knowledge of genomic/biological concepts. No programming skills required.
Cost: No cost.
Contact Information: http://www.openhelix.com or 1-888-861-5051
About UCSC Bioinformatics Group
The UCSC Bioinformatics Group is part of the Center for Biomolecular Science and Engineering (CBSE) at the University of California, Santa Cruz. Director and HHMI investigator David Haussler leads a team of scientists, engineers and students in the study and comparative analysis of mammalian and model organism genomes. Research Scientist Jim Kent heads up the engineering team that develops and maintains the UCSC Genome Browser, a research tool that integrates the work of hundreds of scientists worldwide into a graphical display of genome sequences and aligned annotations. The Genome Browser -- originally developed to assist in the initial assembly of the human genome -- now features a rich set of annotations on a multitude of mammalian and model organism genomes. The UCSC Bioinformatics Group continues to uphold its original mission to provide free, unrestricted public access to genome data on the Web.
About OpenHelix, LLC.
OpenHelix, LLC, provides the genomics knowledge you need when you need it. OpenHelix provides online self-run tutorials, web seminars, and on-site training for institutions and companies on the most powerful and popular free, web based, publicly accessible bioinformatics resources. In addition, OpenHelix also is contracted by resource providers to provide comprehensive, long-term training and outreach programs.
OpenHelix has its headquarters in Seattle, with offices in San Francisco and Boston. Further information can be found on http://www.openhelix.com or by calling 1-888-861-5051.
# # #