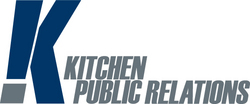 It's gratifying to once again be rewarded for our work. While winning awards are nice, more importantly, they're a reflection on the kind of results we're able to achieve in partnership with great clients and innovators such as Tangerine Wellness
New York City (PRWEB) March 20, 2008
Kitchen Public Relations, the award-winning corporate public relations firm, has won a 2008 Gold Bulldog Award for Excellence in Media Relations. This is a record 15th time that Kitchen PR has won the prestigious award. No other public relations firm in the country has won more Bulldogs.
Kitchen PR was awarded the top prize in the Health, Medicine & Fitness category for its media relations work on behalf of Tangerine Wellness, the first incentive-based corporate wellness program that reduces the cost of healthcare for employers. In partnership with Tangerine, Kitchen PR has been able to dramatically increase Tangerine's visibility and credibility in its marketplace and most importantly, bring business opportunities to the company through an ongoing strategic media relations campaign.
"It's gratifying to once again be rewarded for our work. While winning awards are nice, more importantly, they're a reflection on the kind of results we're able to achieve in partnership with great clients and innovators such as Tangerine Wellness," said Kitchen Public Relations Managing Director Anne Steinberg.
The Bulldogs are sponsored each year by The Bulldog Reporter, a national media relations publication. What sets these awards apart from others in the public relations field is that they honor strategic business thinking as much as results in using the press to tell an organization's story. In addition, the competition is judged exclusively by top working journalists from some of the leading media outlets in the country including The New York Times, Fox News, Fast Company and The Washington Post. There are more than 20 categories in which one can compete, and hundreds of institutions and agencies--including the largest ones in the world--do so each year.
About Kitchen Public Relations
Based in New York and founded in 1992, Kitchen Public Relations is an award-winning corporate public relations firm that specializes in helping companies use media relations to raise brand awareness and drive business results. Through a combination of strategic focus and tactical execution, Kitchen PR creates high-level media opportunities targeted to the constituencies and markets our clients want to reach. This approach creates visibility, the visibility creates reputation and brand equity, and reputation creates business opportunities. For more information, visit http://www.kitchenpr.com.
###