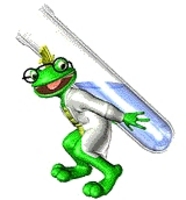 Even with all the disturbing economic news, jobs continue to grow in the medical professions
Seattle, WA (PRWEB) March 20, 2008
Compared to January's numbers, February saw a relatively-large increase in the number of job searches made by companies according to The MedZilla Report: February Employment Outlook for Biotech/Pharma/Health. Companies in Florida searched almost four percent more, and New Jersey companies were up almost three. Five other states also saw resume searches increase by more than one percent. While those companies continued to search for more qualified sales personnel, general medical or surgical employees, lab technicians, and engineers were also highly sought-after.
While companies continued to search for new candidates to fill their available positions, actual job availability was off in several arenas, especially customer service and product development. This was, however, offset by a jump of nearly five percent in available educational positions; there was also growth in available medical or surgical positions and in research positions.
Job seekers, meanwhile, generally backed off from searching for new positions in February. Except for the 0.7 percent increase in searches for new sales positions, job searches by state and job searches by keyword both remained flat, for the most part. When job seekers did submit applications, they were overwhelmingly for sales openings.
What Does It Mean?
As noted in MedZilla's January Employment Report, a lack of change in the job seeker numbers most likely indicates one of two things: general job satisfaction in the medical field, or unwillingness to leave a position in an economy that has been, at best, questionable.
According to the Bureau of Labor Statistics, health care employment grew by about 36,000 jobs in the month of February, especially in hospitals and physicians' offices. The Bureau also noted that health care as an industry has added 360,000 new jobs over the past 12 months. This is encouraging news, especially given that more than a dozen companies announced layoffs in the past 29 days. No U.S. company announced layoffs of more than 500; most planned to downsize by 100 or fewer individuals.
"Even with all the disturbing economic news, jobs continue to grow in the medical professions," said Michele Hopps, director of marketing and development for MedZilla.com. However, those open jobs appeared to go largely unfilled, at least in February; companies searched for new employees, but qualified applicants were not searching for new jobs.
Where Do You Stand?
As in January, February's metrics showed that companies are still looking for qualified researchers, most likely to offset losses they incurred as regulatory agencies declined to approve their new medications. These researchers would be tasked with creating new, more effective drugs that the pharmaceutical companies could then market.
However, the sudden appearance of educational resume searches -- a field that has not appeared in the top ten search lists in at least six months -- is an intriguing anomaly. It is a positive one, however, in that applicants who have been waiting to move into new teaching or community education positions are now in high demand.
Even though economic news recently has been negative, with the U.S. experiencing a roller-coaster-like series of ups and downs in their stock markets, those in medical professions -- chiefly researchers, educators, and primary care personnel -- remain in demand and are in an enviable position across the job market as a whole: they're the ones companies need to fill their surfeit of openings. What's more, it appears as though the competition isn't trying to take those jobs, so those looking to change careers or companies should take advantage before the rest of the job market catches on.
About MedZilla.com
Established in mid-1994, MedZilla is the original web site to serve career and hiring needs for professionals and employers in biotechnology, pharmaceuticals, medicine, science and healthcare. The MedZilla jobs database contains about 7,500 open positions. The resume database currently contains over 285,000 resumes with 16,800 less than three months old. These resources have been characterized as the largest, most comprehensive databases of their kind on the web in the industries served.
Medzilla® is a Registered Trademark owned by Medzilla Inc. Copyright ©2008, MedZilla, Inc. Permission is granted to reproduce and distribute this text in its entirety, and if electronically, with a link to the URL http://www.medzilla.com. For permission to quote from or reproduce any portion of this message, please contact Michele Hopps, Director of Marketing and Development, MedZilla, Inc. Email: mgroutage(at)medzilla.com.
###