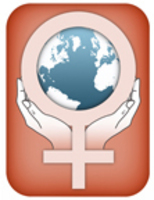 Fresno, CA (PRWEB) March 24, 2008
Announcing a new website, http://www.built-on-a-woman.com, where Women Can Network to Change the World. If you are an individual, a community group or small business owner who is doing something positive, this is your chance to share it with the world. If you have a solution to a problem, or would like to network to find a solution, this is a place for that too. Built-on-a-woman.com is a place to connect cross-culturally, explore differences, discover commonalities and focus on achieving mutual goals.
The website is unique in that it was developed with language software, so that it is translatable into different languages, thus making it truly international. It is designed to be informal and allows women to interact in three different ways. The Community Blog is for voicing opinions and discussing ideas. Personal Expressions is a place where women can tell their stories, teach others about their culture and post photos from their home. It also includes a forum for grassroots networking, called Positive News. Here, you can share news of positive actions, post solutions to problems and identify like-minded women who can work together to accomplish a specific goal.
This is your site, the everyday woman; no matter where you're from. At built-on-a-woman.com you have a voice, so share your views. Sign up (it's free), create a profile and make it your own.
###