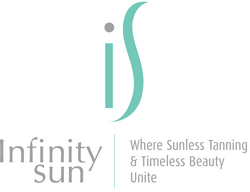 I am pleased and feel honored!
Los Angeles, CA (PRWEB) March 27, 2008
Sunset Tan today announced that they would like to honor Veronique Munro, CEO/Founder of Infinity Sun and MagicTan Los Angeles as "Woman in Tanning" in the Island Sun Times May issue, dedicated to leading women in the indoor tanning industry.
Back in December of 2007, Sunset Tan decided to work with Veronique Munro of MagicTan Los Angeles for the implementation of VersaSpa at the Sunset Tan Palms location in Las Vegas.
"After meeting with her and trying out the system, she introduced us to her hand-held spray tanning company, Infinity Sun. I was blown away," says Jeff Bozz President/Co-Founder of Sunset Tan. "Between her technologies and her passion and knowledge about sunless tanning, it didn't take long for us to know that we were on to a winning combination for our salons," Mr. Bozz continued.
"From the moment we began talking, Veronique was proactive in getting everything moving, from getting the machines installed, having our staff trained but most importantly, she got everyone really motivated. As a result, the Palms location is thriving in sunless and we are all very happy with our choice," Bozz said.
According to Devin Haman, CEO/Co-Founder of Sunset Tan, "2008 is going to be a big year for Sunset Tan and we plan on working closely with Veronique on both Infinity Sun and VersaSpa to provide the same success for all our franchises."
When asked how she felt about this nomination, Munro smiled and chuckled modestly, "I am pleased and feel honored!"
"It is a pleasure working with Jeff & Devin and the whole Sunset Tan team. They are a very professional, determined and success-driven organization, and with their hit TV show "Sunset Tan" and uniquely concepted salons, we expect their franchises to do very well. Our technologies are state-of-the-art and yield impressive results, which is what Sunset Tan's customers have come to expect, so this makes it a highly synergistic relationship," Veronique added.
Miss Munro came into the sunless industry five years ago, after years as a technology consultant to Fortune 500 companies, including Honda, Toyota, Universal Music Group and many others. Not only does she have a passion for this industry but she brings with her a strong technical and business acumen that makes her a valued asset to any company looking to excel.
Infinity Sun delivers a one-of-a-kind hand-held technology that combines the two fastest growing industry segments: sunless tanning and high-end skincare. Infinity Sun merges these two, creating a revolutionary, multi-treatment, custom-blending skincare delivery system. This breakthrough technology delivers the appearance of tanned, healthy, radiant skin in less than five minutes that lasts for 7 to 14 days.
An interview with Veronique Munro will be available in the Island Sun Times May issue. For more information on Sunset Tan and Infinity Sun, visit http://www.sunsettan.com and http://www.infinitysun.com
###