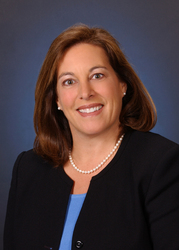 KIssimmee, Fla. (PRWEB) April 1, 2008
Kissimmee Utility Authority is pleased to announce the appointment of Susan C. Postans as the utility's vice president of customer service.
Postans brings more than 21 years of customer service experience to the utility, including 18 years at Progress Energy Florida (formerly Florida Power Corporation).
Postans, who joined the utility on March 31, reports to KUA president and general manager Jim Welsh and oversees all customer service operations, including customer care center, call center, billing, credit and collections, meter reading, field services, and residential and commercial energy audits.
Postans began her career as a teacher at St. Charles Borromeo Catholic School in Orlando and has held previous positions as store manager for The Home Depot and vice president of a Tampa-based consulting firm.
Postans holds a Masters of Business Administration degree from the University of Florida and a bachelor of science degree in education from the University of Michigan.
Founded in 1901, KUA (http://www.kua.com) is Florida's sixth largest community-owned utility providing electric and telecommunication services to 170,000 residents in five Central Florida counties.
###