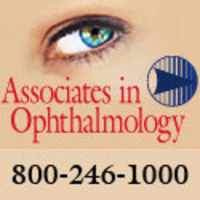 Pittsburgh, PA (PRWEB) April 7, 2008
Associates in Ophthalmology (AIO), a southwestern Pennsylvania surgical practice of Pittsburgh eye doctors specializing in Pittsburgh Lasik surgery, as well as diagnosis and treatment of a wide range of other conditions that affect vision, is very pleased to announce that surgeons, Dr. Lisa Cibik and Dr. John Nairn, will be donating four cataract surgeries in Bausch & Lomb Surgical's crystalens® program.
Bausch & Lomb Surgical is donating a pair of crystalens® lenses to qualified patients requiring cataract surgery if surgeons participating in the program agree to donate their surgical procedures. The program occurs on April 9, 2008, at 7:30 AM and lasts until 9:10 AM Eastern Daylight Time.
About Bausch & Lomb Surgical's Crystalens® Lenses
The crystalens® lenses are considered an upgrade from the lenses commonly used in cataract surgery and generally cost an additional $3500 to implant. They are designed to lessen a patient's dependence on glasses after cataract surgery and enhance their visual acuity at near, intermediate, and far distances. Patients who have chosen crystalens® lenses report that their vision after surgery is restored to the clarity they enjoyed in their 30s.
Patient selection for the crystalens® program is based primarily on their inability to afford a crystalens® upgrade under normal circumstances. If they have been chosen to participate in the program, patients must schedule their surgery during the program's duration.
About Dr. Lisa M. Cibik, MD, FACS
Dr. Cibik is the Director of Cataract Services at Associates In Ophthalmology, a board certified surgeon, and one of the most prolific cataract surgeons in the United States. She is a member in the American Academy of Ophthalmology, American Medical Association, the Association for Research in Vision and Ophthalmology, and several other distinguished organizations. She has lectured extensively on cataract removal techniques and technology and actively participates in and promotes the education of patients and eye care professionals.
About John P. Nairn, MD, FACS
Dr. Nairn, is a board certified, fellowship trained glaucoma specialist. He received his medical degree, as well as his masters' degree in Physiology, from Georgetown University. Prior to joining Associates in Ophthalmology, Dr. Nairn was in private practice for ten years in western Pennsylvania. He is a member of many professional organizations, including the American Academy of Ophthalmology, The American Medical Association, the Pittsburgh Ophthalmic Society, and the Pennsylvania Academy of Ophthalmology.
Anyone interested in learning more about the lenses or the program is encouraged to visit the Associates in Ophthalmology website at http://www.aioeyesurgeons.com, or call Associates in Ophthalmology at 800-246-1000 for more information.
Media Contact:
Marilyn K. Amick
Associates in Ophthalmology, Ltd.
412-653-7489 x1032
###