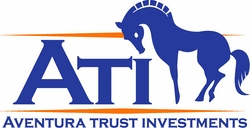 This means that borrowers are having great trouble financing their projects through conventional money sources
(PRWEB) April 15, 2008 -–
Turbulent credit markets in the U.S. have all but frozen traditional commercial lenders and investors, rendering it nearly impossible for companies and consumers to get a conventional real estate loan, according to Elbarki.
As reported by the Dallas Morning Star in January, the cost and underwriting standards for commercial loans have significantly increased due to a credit crunch caused by the collapse of subprime residential lending (The Dallas Morning Star, January 2008).
"This means that borrowers are having great trouble financing their projects through conventional money sources," said Elbarki, CEO of Aventura Trust Investments (ATI). "Most lenders are predicting a grim forecast and are tightening their belts on lending standards to compensate."
Late last year the Federal Reserve Board released their latest Senior Loan Officer Opinion Survey on Bank Lending Practices, which indicated a dramatic shift in the supply and demand of commercial and industrial loans as well as changes in bank credit standards (The Federal Reserve Board, October 2007).
Elbarki notes that companies are the ones to be hardest hit by across-the-board bank restrictions. Financial news leader Bloomberg.com reported in February that about 80 percent of banks raised standards on commercial property loans in the previous three months. (Bloomberg.com, February 2008).
But, Elbarki warns, there is a significant difference between private lenders like ATI, who source their funds from high net worth individuals, and private lenders who are, in actual fact, owned by banks and often reliant upon securitization for liquidity.
Private commercial finance company Bayview Lending Group is one such example of a lender under pressure to make cutbacks. Without the ability to offer as many loans as a result of the decrease in demand for mortgage backed securities, the Coral Gables-owned company announced this month that it would eliminate hundreds of jobs around the country.
"These changes…are expected to result in a significant reduction in loan volume and necessitate a commensurate reduction in staffing, including elimination of several regional processing centers," Bayview spokeswoman Ellen Charleton told the Miami Herald (Miami Herald, April 2008).
About Hamed Elbarki:
Hamed Elbarki is the CEO of Aventura Trust Investments (ATI). ATI handles the needs of commercial real estate borrowers nationwide as well as offering commercial loans to international clients.
For more information please visit: http://www.AventuraFinance.com/
Contact:
Grant Hemingway
Aventura Trust Investments
305-466-3767
###