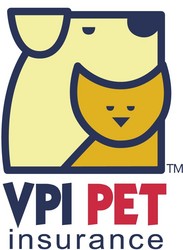 Over the past 26 years, VPI has insured more than a million pets, providing us insight into pet lovers who have literally transitioned their pets from the backyard to the bedroom
Brea, Calif. (Vocus) April 14, 2008
Veterinary Pet Insurance (VPI), the nation's oldest and largest provider of pet health insurance, has designated the last Sunday in April — this year, April 27 — as National Pet Parent's Day, slating the nation's first official day celebrating pet caregivers. In the traditional spirit of a spring season set aside for celebrating parents of human children, National Pet Parent's Day recognizes and honors those who lovingly consider their pets part of their family.
In an effort to facilitate the recognition of pet parents, VPI is offering electronic greeting cards dedicated to National Pet Parent's Day on its Web site, petinsurance.com, through April 27. VPI's 'e-Cards' will be available for Web site visitors to share with the pet parent(s) of their choice – friends, family or even spouses who raise dogs, cats, birds, or exotic pets. Similar to popular online greeting cards, senders will have the ability to choose a design and attach a personalized message to the electronic greeting.
"Research on the human-animal bond and our own data suggests that many people consider themselves pet parents," said Dr. Carol McConnell, vice president and chief veterinary medical officer for VPI. "A recent survey by the American Animal Hospital Association indicates 83 percent of pet owners consider themselves their pet's mom or dad. Many of VPI's policyholders emphatically label their pets as children, and we felt compelled to set aside an annual day to recognize the special bond and commitment made by pet owners."
According to the American Veterinary Medical Association, in 2006 nearly half of pet owners, or 49.7 percent, considered their pets family members. Among U.S. pet caregivers, young pet owners without children and older pet owners whose children have left home are most likely to consider themselves to be pet "parents."
Pet parents demonstrate parental behavior by buying presents for their pets on holidays, designating a seat at the dinner table for their pets, or giving their pets a role in their wedding or other special occasions. A recent VPI poll of its policyholders and other visitors to its Web site found that 56 percent of pet owners sleep in the same bed as their pets, while another pet owner survey determined that 23 percent take their pets on family vacations.
"Over the past 26 years, VPI has insured more than a million pets, providing us insight into pet lovers who have literally transitioned their pets from the backyard to the bedroom," added McConnell. "The majority of our policyholders will go to any length to demonstrate responsible pet ownership and provide protection for their furry and feathered family members, and that includes securing health insurance coverage for them as they would any other family member."
About Veterinary Pet Insurance
Veterinary Pet Insurance Co./DVM Insurance Agency is the nation's oldest and largest pet health insurance company. Providing pet owners with peace of mind since 1982, the company is committed to being the trusted choice of America's pet lovers and an advocate of pet health education. VPI Pet Insurance plans cover dogs, cats, birds and exotic pets for multiple medical problems and conditions relating to accidents, illnesses and injuries. Optional Pet WellCare ProtectionSM for routine care is also available.
Medical plans are available in all 50 states and the District of Columbia. More than 1,600 companies nationwide offer VPI Pet Insurance as an employee benefit. Policies are underwritten by Veterinary Pet Insurance Company in California and in all other states by National Casualty Company, an A+15 rated company in Madison, Wisconsin. For more information about VPI Pet Insurance, call 800-USA-PETS (800-872-7387) or visit http://www.petinsurance.com.
Contact:
Brian Iannessa
(714) 989-5662 (office)
(714) 981-2056 (mobile)
biannessa @ petinsurance.com
###