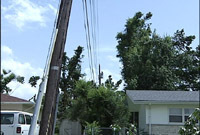 IntraGroups.com three-year energy programs move members towards electrical (off-grid) freedom with improved energy usage, learning, and processes.
Broad Run, VA (PRWEB) April 17, 2008
IntraGroups.com announces a new consortium for energy efficiency and independence that supports shared profiles, links, and innovative ideas for optimal energy usage. Saving energy-related finite resources has never been more important to the US and global economies, and IntraGroups.com three-year programs are designed to support the realization of this priority. Built to further both current and future Energy Resource Initiatives, individuals, businesses, and organizations will be able to pool information and resources on ways to save energy, and even as innovative solutions for energy conservation are implemented, they can expect a positive effect on B2B and inter-organizational relationships.
Founder Michael Rainger explains how this unique online energized environment catalyzes change for its members:
"By capturing ongoing complex case studies, exploring technologies, seeking business innovation and Re-Thinking Energy Matters, IntraGroups.com presents new options and unique solutions to responsible and caring individuals, groups, and organizations who seek higher quality in their energy-related initiatives and lifestyles"
This consortium for energy efficiency also represents value-add content for organizations on the Web, allowing them to offer unique services to their members who are seeking to reduce their collective carbon-based energy footprints as they learn how to conserve energy. Churches, hobbyists, clubs, associations, institutions of higher learning, think tanks, research facilities, environmental organizations, businesses, governments, and non-profits, such as Chambers of Commerce, can access this content and communicate via IntraGroups.com, always within secure technical platforms with privacy and transparency, sharing items of common interest, such as community-based energy efficient lighting initiatives and other solutions to global warming.
According to Michael Rainger, groups can expect immediate short-term ROI on joining IntraGroups.com when they implement resourced ways to save energy. They will conserve watts and gallons, which translates to daily cost and energy savings in their residence, retail locations or offices:
"IntraGroups.com three-year energy programs move members towards electrical (off-grid) freedom with improved energy usage, learning, and processes."
According to the site's founder, the human footprint has expanded during the last 400 hundred years, so dramatically that we are now part of a live planetary experiment and with no knowledgeable subject matter experts who can predict what the future really holds. IntraGroups.com responds to this by supporting positively focused and practical energy plans. The website enables a significant and immediate collective of energy solutions that are independent of national boundaries or cultures.
To learn more about ways to save energy or use these services, please visit the IntraGroups.com network of energy solutions.
About Founder Michael Rainger:
Michael Rainger is a lifetime career Information technology management business professional with experience in (non-profit) operations, membership services, and executive boards of directors. An international speaker, circuit participant, and trainer for Strategic Planning, TQM, Process Improvement, High-Performance Work Teams, Benchmarking, Best Practices, and Quantitative / Qualitative Data Research, he has delivered onsite classes and enabled radical results on five continents to multiple businesses, groups, cultures and clients.
###