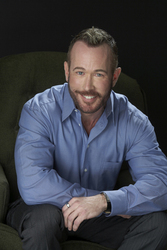 Have the Life You Want with Ken Howard LCSW
West Hollywood, CA (PRWEB) April 16, 2008
Popular Los Angeles gay psychotherapist and personal/executive coach Ken Howard, LCSW has launched a new version of his website, accessible on the Internet at http://www.GayTherapyLA.com and http://www.PozTherapist.com. The new site, part of Wordpress.com's blog-style websites, was designed by Gregory Cox of http://www.Leyline.net, and features dozens of Howard's articles from the past decade that address how gay men can have successful gay relationships, living and thriving with HIV/AIDS, and various topics across a long list of categories for the visitor to peruse, from "Anger Management" to "Stress Management".
Howard is also the author of the popular Podcast series titled, "Have the Life You Want with Ken Howard LCSW," now available on iTunes.com, Podcastalley.com, and other podcast subscription services. Since its debut in December, 2007, "Have the Life You Want" has been downloaded by over 1,000 subscribers interested in the positive psychology, self-help messages from "Relationship Communication", "Motivation for Exercise", to "Resilience in a Recession."
The new website contains articles from Howard's tenure as one of the leading openly gay therapists (and one of the very few openly HIV-positive ones) in Los Angeles and West Hollywood, California, since 1992. The articles focus on the theme of his practice, which is also "Have the Life You Want," serving individuals and couples who, as Howard says, "Seek to close the gap between how life is, and how they would like it to be, in important areas of life such as career, health, mental health, relationships, family, finances, spirituality, and community." The website is designed to be an online resource of support and inspiration for recurring visitors who will get to read new articles via regular blog entries. The site will also familiarize the community with Howard's professional services in psychotherapy and counseling, specializing in gay men's mental health. Visitors to the website who are local to the Los Angeles/West Hollywood area are encouraged to inquire about receiving therapy, coaching, or consulting services in person with Mr. Howard or his associates, Geoff Milam, MSW, and Shane Bruce, MA.
Ken Howard, LCSW began his career in the helping professions as a volunteer for AIDS Project Los Angeles in 1990, and later was licensed as a psychotherapist after receiving an MSW from the University of Southern California School of Social Work. He has specialized in serving gay men in his research, practice, and writing, and has extensive non-profit administration experience as the clinical director of various gay and HIV-related non-profit social services agencies in Los Angeles County. He brings his own experience as a person living with HIV for nearly 18 years to his work, and is a speaker for various civic and community groups such as the City of West Hollywood, organizations such as AIDS Project Los Angeles, and corporations such as Abbott Laboratories, from the perspective of both a provider of professional services specializing in gay men and HIV, and as someone living these experiences in his personal life.
His professional services include individual and couples psychotherapy, personal and executive coaching, and public speaking on topics such as self-help, mental health, motivation, diversity, managing psychiatric disability (depression, anxiety, panic), coping with HIV/AIDS, stress management, personal fitness, and holistic wellness. He also consults with various organizations and the media on gay and HIV issues, and has made a number of television appearances as a mental health consultant, including commentary for E! Entertainment Television's oft-repeated "50 Wickedest Women of Prime Time."
###