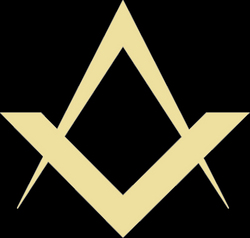 Arlington, VA (Vocus) April 23, 2008
The Grand Lodge of Free and Accepted Masons of the District of Columbia (GLDC) plan to participate in the annual Hands on DC work-a-thon starting at 8:30a.m., April 26th, 2008. The Grand Lodge is donating $10,000 and Masonic volunteers will spend the day refurbishing Stuart-Hobson Middle High School located at 410 E St NE, Washington, DC 20002.
Hands on DC is an all-volunteer project that focuses on rebuilding the D.C. Public Schools buildings. It is volunteer-founded and volunteer-led. Each year more than 2,000 volunteers spend the day at one of about 30 to 40 DC public schools. The program began in 1994 and has raised over $500,000, garnering the support of more than 26,000 one-day volunteers.
Freemasonry is the world's oldest and largest single fraternal society, the largest portion of membership residing in the United States. Freemasons have been involved in many important events in the District of Columbia to include, the laying of the cornerstones of The White House, Washington Monument, Capitol Building and Smithsonian Institution.
In 2008, D.C. Freemasons are focusing on projects that will assist the infrastructure and development of the District of Columbia's education system. Improving our educational foundations serves as a beacon of hope and learning that will permeate each corner of our city's education system.
###