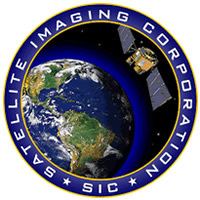 Satellite Imaging to support Disaster Response will provide a better view of the damage within the city of Rangoon and Irrawaddy Delta - we will be able to see areas where houses have been destroyed, trees have been wiped out and areas are flooded
Houston, Texas (PRWEB) May 11, 2008
With a death toll expected to exceed 100,000 or higher, Cyclone Nargis is the deadliest storm since 1991 when a category four cyclone demolished the Chittagong area of Bangladesh. As relief workers struggle with political red tape and survivors plead for food and clean water, satellite images from the IKONOS Satellite record the aftermath of the storm.
"Satellite Imaging to support Disaster Response will provide a better view of the damage within the city of Rangoon and Irrawaddy Delta - we will be able to see areas where houses have been destroyed, trees have been wiped out and areas are flooded," said Leo Romeijn of Houston-based Satellite Imaging Corporation (SIC)."
Remote-sensing technologies enable local, state, national and international agencies to quickly assess damage caused by natural disasters including cyclones, tsunamis, hurricanes, and tornadoes. Satellite images can be used to view storm damage from multiple vantage points and can help with the planning of disaster recovery and rebuilding efforts.
Images collected before and after Nargis slammed into the Burma coastline illustrate just how quickly flood waters rushed and swelled over the network of creeks that meander through the lower Irrawaddy delta. The storm, which started as a category four cyclone in the Bay of Bengal, reached land as a category three, with winds reaching up to 150 miles per hour. The strong winds, rain, and tidal waves pummeled the low-lying region, which is home to about a quarter of Burma's 57 million people.
Data collected from the IKONOS Satellite will help determine the extent of Nargis' damage and plan recovery efforts. Additionally, the information may even help minimize losses in future natural disasters. Because satellite images provide up-to-date information, scientists are better able to gauge the strength and the path of hurricanes and cyclones, as well as monitor any changes as the storms reach land.
"These 1m high-resolution satellite images help us understand what is physically going on," Romeijn said. "It's difficult to respond to a disaster when you hear about it, but you don't see anything. This information is critical for support and recovery agencies - they have to understand the extent of the damage."
In 2005, the IKONOS Satellite captured images of the catastrophic flooding after Hurricane Katrina swept through New Orleans. Like Burma's Irrawaddy Delta, the low-lying, bowl-shaped region was submerged as the levees broke, and storm waters rushed into the city. In addition to detecting changes in the landscape and coastline, satellite imaging can help government agencies assess the damage done to buildings, bridges, and roads.
Launched in September, 1999, the high-resolution IKONOS Satellite captures 0.82-meter panchromatic and 3.2-meter multispectral images at Nadir which are useful in hundreds of applications including Disaster Recovery, environmental studies, tax mapping, Agriculture Crop Management and forest analysis, mining, engineering, and construction.
About Satellite Imaging Corporation
Satellite Imaging Corporation provides high and medium satellite imagery in support of many industry applications using commercial satellites including IKONOS, QuickBird, ASTER, ALOS, SPOT-5 and others sensors. The processed images help plan for and offset environmental damage due to natural disasters, climate change, and shifts in vegetation. For more information about the IKONOS and other satellite sensors, or imaging solutions from Satellite Imaging Corporation, please call 1-832-237-2900, or visit http://www.satimagingcorp.com.
###