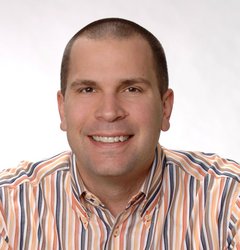 I'm always on the lookout for smarter controls and systems for my restaurant and David has provided me with both
Phoenix (PRWEB) May 22, 2008
David Scott Peters, restaurant expert and trainer, announced today the launch of the most comprehensive Internet resource for independent restaurant owners. The new Web site, http://www.TheRestaurantExpert.com, offers free weekly content, along with hundreds of resources available for immediate download to help restaurant owners make more money and reduce their daily stress. And for a limited time, visitors can also download a free five-part e-course, which offers five simple strategies to make more money.
"I'm always on the lookout for smarter controls and systems for my restaurant and David has provided me with both," said Kyle Agha, owner, New Town Bistro in Winston Salem, N.C. "On top of planting good ideas, saving me money and providing motivation for improvements, David's information has raised my awareness and thoughts about improving systems and operations.
Peters is the developer of SMART Systems, a series of operational tools and strategies designed for independent restaurant owners. The key to Peters' SMART Systems is they are simple, measurable, applicable, repeatable and trainable and intended to help independent restaurants compete with big chains. He teaches these systems at his one-of-a-kind semi-annual four-day workshop. He built his Web site to provide restaurant owners easy access to the same tools and resources their big-chain competitors have at their fingertips in one convenient place.
The site includes a member portal, only accessible to Peters' members; a public blog that is updated weekly, if not more often, with free tips and suggestions from experts from across the industry; and Peters' Web store, where visitors can find the latest and greatest products from the restaurant expert.
To find out more about Peters and what he offers to independent restaurant owners, or to check out the new Web site, visit http://www.TheRestaurantExpert.com.
About David Scott Peters
David Scott Peters is a nationally acclaimed restaurant expert, trainer, coach and speaker, specializing in systems for independent restaurant owners. His unique "SMART Systems" approach to boosting profits has earned him the title of, "The man who can walk into any restaurant in America and find $10,000 in undiscovered cash before he hits the back door - Guaranteed!" He is the only restaurant professional in the industry to offer a four-day workshop geared toward teaching independent restaurant owners how to run a profitable restaurant. The workshop, "How to Run a Profitable Restaurant: from Soup to Nuts" is held twice per year in Las Vegas. Learn more about Peters and his business at http://www.TheRestaurantExpert.com.
###