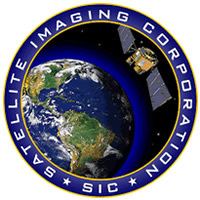 GeoEye-1 demonstrates that high performing imaging satellites can be developed within predictable cost and schedule objectives
Houston (PRWEB) May 24, 2008
Satellite Imaging Corporation, a leading provider of satellite and geospatial information announced that on August 22, 2008 GeoEye Inc. has scheduled a launch date for its next-generation, earth imaging satellite GeoEye-1. Boeing Launch Services and GeoEye finalized this launch date in an amendment to the Launch Service Agreement that was signed on May 7, 2008.
GeoEye-1 remains at the Gilbert, Ariz. facility of General Dynamics Advanced Information Systems, GeoEye's prime contractor and integrator for the satellite bus and telescope. The satellite will be shipped in early July to Vandenberg Air Force Base in time to support the August launch on a United Launch Alliance Delta II vehicle.
Bill Schuster, GeoEye's chief operating officer, said, "This contract amendment is an important step on the road to launch. The satellite was completed on budget, without any change orders which often increase costs. We have and will continue to conduct exercises, rehearsals, training and other risk-reduction measures to support the new launch date of August 22, 2008."
"GeoEye-1 demonstrates that high performing imaging satellites can be developed within predictable cost and schedule objectives," said David Shingledecker, vice president and general manager of integrated space systems for General Dynamics Advanced Information Systems. "The maturity level achieved with GeoEye-1 significantly lowers risk in the development of future imaging satellites of this class for both commercial and government customers."
GeoEye assembled a team of contractors with virtually a 100-percent mission success record. ITT's Space Systems Division (Rochester, NY) built the sensor or camera. GeoEye-1 will be lifted into a near-polar orbit by a United Launch Alliance Delta II launch vehicle provided by Boeing Launch Services (Huntington Beach, Calif.).
With the current overload of orders for high-resolution satellite image data for the IKONOS Satellite Sensor and other high-resolution < 1m satellites around the globe. "The addition of the GeoEye-1 satellite sensor will provide relief and a greater capacity to deliver mono and stereo image data for many customers around the world requiring high quality 2D and 3D Geospatial Image data for various Industry applications" said Leopold J. Romeijn, president of Houston based Satellite Imaging Corporation, a Value Added Reseller of GeoEye Imaging products.
Watch It Live!
GeoEye will host a LIVE streaming video of the GeoEye-1 launch through its partners. Stay tuned for details or sign-up for news updates.
Date And Time
GeoEye-1 is slated for launch August 22, 2008 and will take place mid-morning Pacific time to get the best orbit for imaging.
Location
GeoEye-1 will be launched aboard a United Launch Alliance (ULA) Delta II launch vehicle from Vandenberg Air Force Base in California. Vandenberg is located approximately three hours north of Los Angeles. The closest airport is Santa Barbara. To learn more about Vandenberg Air Force Base.
Launch Vehicle
GeoEye-1 will be lifted into a near-polar (sun-synchronous) orbit by a 12-story-tall Delta II launch vehicle procured by Boeing Launch Services (Huntington Beach, Calif.) from United Launch Alliance, Denver, Colo. This launch vehicle is the most reliable launch vehicle in its class with 80 consecutive successful launches as of March 15, 2008. The Delta II has performed flawlessly since May 1997, amassing its consecutive string by launching spacecraft for military, NASA and commercial users, including the Global Positioning System satellites, the twin Mars rovers Spirit and Opportunity, the Spitzer Space Telescope and the Mercury-bound MESSENGER orbiter. In the rocket's 131 flights overall since debuting in 1989, 129 of those launches have been successful.
Learn more about the GeoEye-1 Satellite sensor.
For more information contact:
Satellite Imaging Corporation
12777 Jones Road, Suite 370
Houston, Texas 77070-4671
USA
Tel: (1) 832-237-2900
Fax: (1) 832-237-2910
###