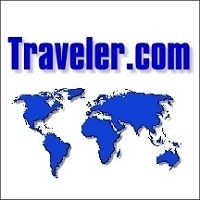 We first made our mark developing intuitive Geo-specific travel sites such as PalmSprings.com, Acapulco.com and Nashville.com while Traveler.com was the 800 pound gorilla waiting quietly in the wings
Palm Springs, CA (PRWEB) June 10, 2008
The Castello Brothers (Castello Cities Internet Network) and Rob Monster (Monster Venture Partners / Domain Strategies) have partnered to develop Traveler.com
"We first made our mark developing intuitive Geo-specific travel sites such as PalmSprings.com, Acapulco.com and Nashville.com while Traveler.com was the 800 pound gorilla waiting quietly in the wings," said Michael A Castello, CEO of the Castello Cities Internet Network. "CCIN's partnership with Rob Monster and Domain Strategies will unlock the global potential of Traveler.com to become the ultimate travel portal and make that vision a reality."
Rob Monster, Managing Director of Monster Venture Partners, and Chairman of Domain Strategies, will serve the new company as Chairman of the Board. A search for a CEO is under way. The company headquarters is expected to be in Seattle, which is already a global hub for online travel innovation, including firms such as Expedia, Yapta, and Farecast.
"The Castello Brothers have assembled one of the highest quality domain portfolios that are still privately held. I am very much looking forward to partnering with David and Michael to develop the Traveler.com domain into a world class company. From our industry due diligence, we believe that there is a large opportunity to create a travel industry portal that is both user-centric and global. A number of the building block technologies and strategic partners have already been identified. We expect to bring the ingredients together quickly in a manner similar to other MVP-backed domain development ventures such as Healthcare.com, Alerts.com, Patents.com, Tanning.com, and WiFi.com."
About Castello Cities Internet Network, Inc.
The Castello Cities Internet Network includes Nashville.com, Whisky.com, LagunaBeach.com, Daycare.com, Acapulco.com, Kennel.com, LongBeach.com, Cost.com, WestPalmBeach.com, Rate.com, Tangerine.com, WestPalmBeach.com, Sample.com, Grape.com, Bullion.com, Seasons.com, GolfClub.com, Bootleg.com, Suntan.com, Eel.com, Banana.com, Driven.com, Manicure.com and many more. The Castello Brothers (David and Michael Castello) are the recipients of the 2008 Domainers Choice Awards for both Rising Star and Domain Ambassador categories, and are active members of ICANN's Business Constituency.
About Domain Strategies, Inc,
Domain Strategies is a pioneering leader in the field of internet domain development. The company partners with domain owners, visionary entrepreneurs and smart capital to unlock hidden value in high quality internet domain names. Using a proprietary three step process for domain assessment and development, Domain Strategies unlocks intrinsic domain value by assisting domain owners to build a value added business on top of their domain name foundation.
About Monster Venture Partners
Monster Venture Partners is a new breed of early-stage venture capital firm based in Seattle. In addition to backing emerging technology ventures, MVP has a core practice around building world class businesses on category-defining domain names. To date, the group has focused on global opportunities in three primary verticals: marketing technology, consumer healthcare, and consumer Internet.
###