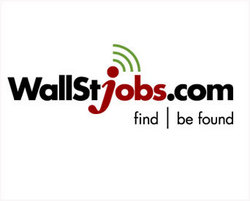 Are there more low-paid or non-paid interns at your company this year? They may be there to handle the transition to less full time employees, and their school schedules allow a company to easily segue to the leaner headcount at the end of the summer
New York, (PRWEB) June 12, 2008
In today's highly volatile job market, it makes sense to be aware of signals that might mean you are heading towards a pink-slip says Robert Graber, founder of WallStJobs.com, an on-line hiring site.
"No one is really safe these days from sudden, unannounced job cuts," noted Graber, "firms act quickly to effect cost savings, so lay-offs can impact any level of employee." Graber has observed several corporate clues that can be, "Fire Alarms" and he advised that all employees take particular note of these potential harbingers of trouble:

Intern Invasion. "Are there more low-paid or non-paid interns at your company this year? They may be there to handle the transition to less full time employees, and their school schedules allow a company to easily segue to the leaner headcount at the end of the summer" observed Mr. Graber. "Be especially alert to a situation where none of the interns are related to any employees. A firm will probably not be laying off employees if their sons or daughters are working in the same building, so things may be stable, at least for the summer," Graber says.
Consultant Creep. "If your company suddenly starts bringing in outsiders to evaluate firm operations, beware" said Graber. "These so called efficiency-experts are often the first step towards eliminating jobs."
HR Herding. "If your Human Resources department is meeting as a group more frequently, during the day or after hours, it might be trouble," warned Graber. "This could mean that they are preparing for large-scale cut backs and need to get the separation strategy and associated materials all in place."
Minute Minding. "Alarm bells should sound if your BlackBerry or iPhone minutes are cut" cautioned Graber. "Any move away from long term contract commitments for communications devices is a real cause for concern."
"Don't panic if you notice just one or two fire alarms," Graber said, "but several of these signals should be a wake-up call, at the very least, to be certain that your resume is up to date and your network of professional contacts is current."
About the company: WallStJobs.com, the premier recruiting source exclusively for financial service professionals, is a member of the Jobosaurus family of uniquely specialized recruiting sites.
This press release was distributed through eMediawire by Human Resources Marketer (HR Marketer: http://www.HRmarketer.com) on behalf of the company
listed above.
###