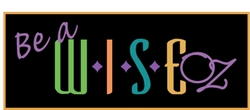 where to buy an armadillo online
Tampa, FL (PRWEB) June 13, 2008
WISEOZ.com, a unique contest driven social community, has found close to 200 members in its first two months on word of mouth referrals alone. Friday the 13th (of June) will be the two month birthday for this new kid on the block and they don't appear the least bit superstitious as evidenced by the "Lucky 13" WiseWit, their homegrown contests, starting that same day.
As the name may infer, WISEOZ is a witty community aimed at giving away prizes for a variety of solving and seeking games with a creative twist. Their claim to fame are WiseWits which are online casual games made up of a series of interrelated stages with clues to be solved. Clues are presented as puzzles, riddles, teasers, trivia, or even activities to be performed or information to be sought out.
While some sites tout themselves as online game shows, WISEOZ truly seeks to be a contest driven social community with a more casual wizard behind the curtain approach that keeps members interested and engaged longer. WiseWits come with just enough wit and punch to leave members wanting more. Recent WiseWits have had members looking for a "ninja sunning" or even "where to buy an armadillo online". Some WiseWits have ventured further into creative expression having members make up new slang terms or write a political speech for "WISEOZ for President". Incidentally, the winning slang term was "rew'ozing" which represents the ritual of refreshing one's browser multiple times waiting for a new WiseWit stage to open or the winners' names to be published.
Still just two months new, WISEOZ can already claim 80% of its members that play WiseWits win and 70% of those winning members have won more than once. All it takes is the interest to win and the commitment to try. Unlike some contest sites, WISEOZ awards prizes daily and to more members than large jackpot style games. There is no carrot here and this difference appears to be what is keeping members interested. It's apparent that WISEOZ fever is catching!
In addition to the oh-so-popular WiseWits, WISEOZ also offers well over 100 Circles of Interest ranging from Matchbook Collecting to Solving Games to Animal Activism. It is within Circles of Interest that members can hang out and socialize with people that share their same interests; a novel idea for relating people to people considering some communities group their members by schools, companies, and locations. Other areas of WISEOZ like QuickWits or The Daily DumbOz further complement the witty style that is the great and powerful WISEOZ.
When asked to reflect upon the first two months, Sean Davis, President of Information Technology & Operations for iThinkWorks (the start-up company behind WISEOZ) says, "Our focus has been on the customer experience. We have really gotten to know our members and are doing everything we can to continually turn out new features and bigger and better prizes."
Beyond the sparkle, WISEOZ site statistics look good as well. Their bounce rate is less than 15% and visitors hang out in the neighborhood of 20 minutes or more each visit, enough to make an advertiser's brow stand up. Advertising is admittedly not WISEOZ's game. Rather, they are seeking to form meaningful sponsorship opportunities with marketeers that tie in companies and brands in ways that are more beneficial to their members. More information on the sponsorship opportunities that WISEOZ has available can be found at http://www.wiseoz.com/sponsor.
###