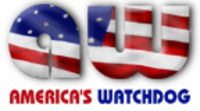 The Digitek defect could expose users to twice the amount of active ingredient, which could cause serious and even fatal reactions.
Washington, DC (PRWEB) June 24, 2008
Americas Watchdog's US Drug Watchdog has just launched a national investigation into the drug called Digitek. The Food & Drug Administration (FDA) said, "The Digitek defect could expose users to twice the amount of active ingredient, which could cause serious and even fatal reactions." If you or a loved one suffered an injury after taking Digitek the US Drug Watchdog wants to talk with you. A victim or a family member can call the group anytime at 866-714-6466.
So What is Digitek?
Digitek, manufactured by Actavis Towtowa, is sold by Mylan Pharmaceuticals Inc., under a "Bertek" label and by UDL Laboratories, Inc. under a "UDL" label. Digitek is a form of digitalis, a chemical derived from the foxglove plant that has been used as a heart medicine since the 18th century. The medication is sold generically as digoxin by several companies.
Digitalis medicines strengthen the force of the heartbeat by increasing the amount of calcium in the heart's cells. When the medicine reaches the heart muscle, it binds to sodium and potassium receptors. These receptors control the amount of calcium in the heart muscle by stopping the calcium from leaving the cells. As calcium builds up in the cells, it causes a stronger heartbeat. Again if you have taken this drug or were exposed to it please call the US Drug Watchdog at 866-714-6466.
According to the US Drug Watchdog, "Digitalis toxicity is a complication of digitalis therapy and may be caused by an acute ingestion of digitalis. Digitalis toxicity can occur from a single exposure or chronic overmedication. People with heart failure are commonly given diuretics (medications used to pull excess fluid from the body) along with digoxin. Many diuretics can cause potassium loss. Low levels of potassium in the body increase the risk of digitalis toxicity. Digitalis toxicity may also result from low levels of magnesium in the body. Reduced kidney function will cause digitalis to accumulate in the body rather than being excreted normally through urine. Therefore, any disorders that disrupt kidney functioning (including dehydration) make digitalis toxicity more likely." Consumers who took this drug can call the US Drug Watchdog at 866-714-6466 or visit their web site at http://USDrugWatchdog.com
So What Happened?
Digitek Recall:
On April 25, 2008 Actavis Towtowa recalled its Digitek tablets because there existed a possibility that tablets with double the appropriate thickness may have been commercially released. The FDA deemed the Digitek recall a Class I recall, meaning that the defective Digitek tables could cause serious health problems or death.
A double-strength Digitek tablet poses a serious risk of digitalis toxicity in those patients suffering from renal failure. Digitalis toxicity can cause nausea, vomiting, diarrhea, dizziness, confusion, loss of appetite, low blood pressure, cardiac instability and irregular pulse, heart palpitations, and bradycardia. Bradycardia is a slower than normal heartbeat rate.
Vision changes such as halos or light rings around objects, seeing lights and bright colors, experiencing changes in color perception, blind spots in vision, and blurred vision can also occur. Patients suffering digitalis toxicity can also experience decreased urine output and excessive nighttime urination, overall swelling, decreased consciousness, and difficulty breathing when lying down. At its most severe, death can result from excessive Digitalis intake.
Both Actavis and the FDA said retailers who have Digitek tablets in stock should return the product. Consumers with medical questions should contact their health care providers. Consumers were also can obtain more information on the Digitek recall by calling the US Drug Watchdog at 866-714-6466.
Americas Watchdog and its US Drug Watchdog are all about consumer protection and corporate fairplay.
###