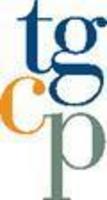 The cost to business can be excruciating, endangering patient lives as critical mistakes rise, causing profits to hemorrhage as elective procedures plummet and staining hard-won reputations for workplace excellence as staff murmurings and patient complaints escape hospital walls
(PRWEB) June 25, 2008
Even health systems with flawless quality protocols, prestigious staffs and generous benefits can find themselves roiled by bruised reputations, draining talent pools and slipping censuses. And the causes are ones few of them ever suspect and even fewer know how to guard against.
The culprits? Toxic hospital cultures, loss of clarity about strategic direction and factors in individual executives that inhibit them from leading effectively.
"The cost to business can be excruciating, endangering patient lives as critical mistakes rise, causing profits to hemorrhage as elective procedures plummet and staining hard-won reputations for workplace excellence as staff murmurings and patient complaints escape hospital walls," says Dan Kendall, managing director of the Global Consulting Partnership (tGCP), a firm that helps a nationwide roster of Fortune 1000 clients solve the people problems that undermine their profitability, Kendall has just established a Raleigh office with a dual focus on health-based companies and growing public and privately-held businesses.
Rebuilding entails uncovering the underlying emotional currents causing the problems, identifying and strengthening both systemic and individual weaknesses and reorienting teams toward the health care organization's mission and business strategies.
In fact, says Kendall, although health systems administrators and health care professionals are quick to recognize the medical terms used to describe ailing companies and to grasp their impact not only on the bottom line but also on the lives they are trying to protect, any firm that employs people can have similar issues.
"A manufacturing firm, for instance, could develop a toxic culture characterized by the backbiting, silent feuds and territory wars that can undermine employee engagement and confidence—and, ultimately, the company's profitability. Under such conditions, critical manufacturing mistakes can soar, leading to further declines in morale. It can become a vicious cycle that management often don't know how to break," Kendall explains.
"We are able to come into a situation like that—whether it be in a manufacturing concern, a hospital, large professional services firm or other business—and uncover the underlying dynamics, take the emotional fire away from the powder keg and get the team pulling toward a common goal. The process sometimes also reveals the need for executive coaching among leaders new to their roles or those with new responsibilities from a merger or acquisition."
"It comes as a huge relief to C-level executives to find practical solutions to these issues that detract from their core work. It takes tremendous emotional energy, not to say time, to deal with simmering 'people' issues such as these. Many managers claim to spend as much as one-half of each day dealing with them. That's a huge amount of power to return to the business of running your business."
About tGCP
tGCP shows companies how to align their people practices and business culture in order to execute strategy successfully and lift profits to the next level. Experts in executive development, team dynamics and organizational performance, tGCP's consultants optimize corporate potential for leading names in health care, transportation, legal services and manufacturing. In addition to its new office in Raleigh, it maintains offices in northern Virginia; Cincinnati, OH; Columbus, OH; Nashville, TN; and headquarters in suburban Philadelphia, PA.
This press release was distributed through eMediawire by Human Resources Marketer (HR Marketer: http://www.HRmarketer.com) on behalf of the company
listed above.
###