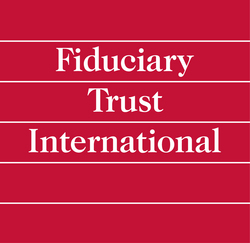 Cindy has been recognized as a top performer in her field and is exceptional at blending research, market knowledge, timing and judgment to develop investment strategies and minimize risk for clients
New York, NY (PRWEB) June 2, 2008
Fiduciary Trust Company International, a leading wealth management firm headquartered in New York City, announced today that Cindy Rudbart has joined the firm's Fixed Income Department as a senior vice president and portfolio manager.
Ms. Rudbart is responsible for managing the group's fixed income sector and separately managed accounts tailored for each client's investment objectives to ensure maximization of portfolio performance. Fiduciary Trust manages equity and fixed income portfolios for individuals, families, foundations and endowments. Ms. Rudbart reports to Ronald J. Sanchez, executive vice president and director of Fixed Income Strategies.
"Cindy has been recognized as a top performer in her field and is exceptional at blending research, market knowledge, timing and judgment to develop investment strategies and minimize risk for clients," said Mr. Sanchez. "Our clients will benefit from Cindy's ability to manage the impact that changes in global markets will have on client portfolios."
Fiduciary Trust's Fixed Income team works closely with both the Franklin Templeton Fixed Income Policy Committee and the Franklin Templeton Global Credit Research team to develop views and trends relevant to Fiduciary Trust's wealth management clients. Sixteen senior investment professionals utilize a disciplined investment process with global perspective. These extensive global resources provide Fiduciary Trust clients with access to a wide range of fixed income sectors that may not be available to other investors and enable our portfolio managers to develop customized strategies for each client.
Ms. Rudbart joins Fiduciary Trust with 25 years of experience in fixed income investing. Most recently, she was a vice president and senior portfolio manager for HSBC Bank USA. In addition to cultivating new business throughout the U.S. and Latin America, Ms. Rudbart served on several leadership committees that set investment policy direction. She also managed taxable, tax exempt and balanced portfolios for clients with a broad range of investment objectives and risk tolerances.
Prior to her 13 year tenure at HSBC, Ms. Rudbart held several positions of increasing responsibility at Citibank Global Asset Management, starting as a research assistant and ascending to vice president and senior portfolio manager. In that role, she was a senior member of the Fixed Income Policy Committee managing separate accounts for high net worth individuals, institutions and non-profit organizations. Ms. Rudbart earned her MBA in Finance from Fordham University Graduate School of Management and a BS in Finance from the University of Maryland Smith School of Business. She is a member of the CFA Institute, New York Society of Security Analysts (NYSSA), and the Financial Women's Association.
Fiduciary Trust Company International, a leading wealth management firm now in its 76th year, has served individuals, families, endowments and foundations since 1931. The firm maintains offices in New York, Miami, Los Angeles, San Mateo, Washington, D.C., Wilmington, London, Hong Kong and Grand Cayman. For more information on Fiduciary Trust, please visit http://www.fiduciarytrust.com.
Fiduciary Trust Company International is a wholly-owned subsidiary of Franklin Resources, Inc. [NYSE:BEN], a global investment management organization operating as Franklin Templeton Investments. Franklin Templeton Investments provides global and domestic investment management solutions managed by its Franklin, Templeton, Mutual Series and Fiduciary Trust investment teams. The San Mateo, CA-based company has more than 60 years of investment experience and over $617 billion in assets under management as of April 30, 2008. For more information, please call 1-800/DIAL BEN or visit http://www.franklintempleton.com.
###