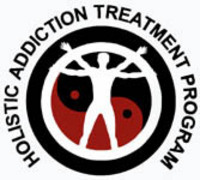 benign and non-threatening,…designed to maintain the client's already-fragile defenses
Miami, FL (PRWEB) June 3, 2008
G & G Holistic Addiction Treatment, Inc., announces an 84% overall program success rate for 2007. Specializing in treating clients diagnosed with both substance abuse disorders and co-occurring mental health disorders, commonly referred to as "dually diagnosed", these individuals present a unique set of challenges to drug and alcohol rehabilitation and treatment centers.
Historically, substance abuse treatment programs are considered "intense and confrontational", with the expectation that client awareness of problems caused by substance abuse will want to change while most traditional mental health treatment models were "benign and non-threatening,…designed to maintain the client's already-fragile defenses" (Sciacca, 1997, p.1). G & G Holistic Addiction Treatment, Inc., has created innovative strategies to serve the dually diagnosed with exceptional results.
An 84% Holistic Drug Rehab Program success rate is an extraordinarily high rate. This rate is determined by actually counting the number and percent of clients who have completed our residential program by satisfying treatment goals and have achieved the maximum gain from the treatment process. "We treat the individual as a whole: mentally, physically, emotionally, and spiritually," according to co-owner, John Giordano. Specifically, the holistic approached used by G & G involves creating a tailored drug rehab program for each client. Very high staff to client ratios support individualized programming.
The unique and remarkable success of the treatment center is accomplished through a variety of cutting-edge traditional and alternative treatment modalities designed to address the entirety of the individual and their specific needs. The holistic programming model developed at G & G Holistic Addiction Treatment specially designed to intervene with the disease, to stop its progression, to begin the recovery process and to create a support structure within the clients' life for continuation of the process. Highly-trained multidisciplinary staff create a therapeutic environment within which chemically dependent and dually diagnosed individuals regain their sense of self as well as their sobriety.
Siobhan A. Morse, MHSA, CCRC, Executive Liaison and Yori Gibbons, Executive Administrative Assistant, G & G Holistic Addiction Treatment, Inc.
For More Information See:
http://www.holisticdrugrehab.com
http://www.drugrehabcenter.com
http://www.drugrehabprogram.net
http://www.addictiontreatmentcenter.com
# # #